A global hotel chain that Capgemini counts among its enterprise clients uses a digital assistant that is empowered to issue free credits to its customers in the event that loyalty points fail to get registered at the time that customers check into a hotel.
The digital assistant, in this case, has been equipped with decision-making capabilities, known in industry parlance as second degree functionality. It's an AI (artificial intelligence) powered capability that Capgemini can turn on at will for its clients anywhere in the world.
But, in India, progress has been a bit slow.
"That is a general trend seen in Indian enterprises. By using voice assistants that are only equipped for basic tasks, and basic Q&A, organisations are limiting their impact. And, based on what we are seeing in consumer data, it is the next logical step," Aashish Chandorkar, vice president and India head for Capgemini Invent, said in a recent conversation with TechCircle.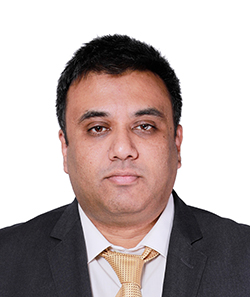 Capgemini Invent is the consulting arm for digital innovation at the French multinational technology services firm.
The lack of digital assistants empowered with decision-making capabilities is, in fact, holding back large enterprises here from realising the full potential of such assistants, leading to less than optimal satisfaction for their end-users or consumers, Chandorkar added.
At present, the global, customer satisfaction levels while using digital assistants are at 79%, while in India it is at 92%. Globally, the satisfaction levels while using voice assistants on various devices are, on average, at 60% and go up to 71% (for Google Assistant/Siri). In India, the average satisfaction number is above 80%. But with human intervention, the satisfaction levels have further increased.
"However, the fact is that it could surpass the human assistant with accelerated investment and advances in AI and NLP (natural learning processing). The advantage of a digital assistant is that you can tune the system to self-learn whereas scaling and improving physical customer service is much more difficult and complex," Chandorkar, an IIM Calcutta alumnus who moved to Capgemini from Cognizant over six years ago, elaborated.
The satisfaction level would be higher if digital assistants were further empowered with discretionary decision-making capabilities. In most cases, consumers are forced to go back to the human customer service executives to resolve matters that require discretionary decision-making. Once that end gets automated, consumer satisfaction levels will be fairly similar with digital assistants and human assistants, he said.
These findings were part of a Capgemini study which found that globally, consumer satisfaction with digital assistants had improved rapidly over the last two years. The study surveyed over 12,000 consumers who use voice/chat assistants as well as 1,000 business executives of which 5% of the respondents were from India.
"India has been a labour-intensive market. In general, complex or what is called a second-order issue is not resolved by digital assistants in India. In Western markets, solutions based on human interaction take time and cost. So they try to refocus their human efforts to higher-value functions," Chandorkar said.
What's interesting about the Indian market, according to Chandorkar, is that consumers are actually ahead of enterprises in terms of technology adoption.
Around 91% of Indians trusted the brands in driving a better assistant experience. The global average was only 72%. With respect to second degree functionality for digital assistants, Chandorkar said that while Capgemini is ready with the capabilities, it can only deploy those capabilities according to customer demands.
"We can bring these capabilities to the table today if a customer wants. Enterprises are under-utilising the available capabilities. The financial services sector is catching up. Globally, the retail sector, which is facing intense competition from ecommerce, is deploying second degree functionality," he said.
In the retail sector, automated assistants can now give directions to balance inventory management in line with customer orders, he added.
The average percentage of Indian respondents who said they would use voice bots over visiting stores or banks directly is more than 80% for both retail and banking-related activities (between 80%-85). An astounding 98% of the respondents in India said they
had realised quantifiable benefits from voice or chat assistants and 61% said that the results met expectations or exceeded them
Indian customers tend to trust enterprises while sharing their data with large and trusted brands and this could help such enterprises to reap the advantage of providing personalised services. "But with the new data protection bill, companies need to be careful," he added.
"Consumers are willing to share data if they can derive value out of it like personalised services. As data privacy becomes more important, enterprises will also become more cognizant about what data they are collecting and how they are using it for building the appropriate product," he said.
India, incidentally, is also home to nearly half of the 200,000 people that Capgemini employs globally. The company supports enterprise clients across the world from its delivery centres here. Late last year, it signed on a 1 billion Euro, six-year digital transformation contract with German life sciences giant Bayer.
---