Sandeep Dongre is Meru COO; Revised IT intermediary rules likely in two weeks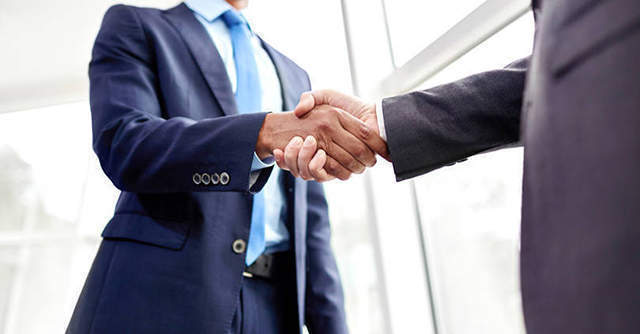 Homegrown radio taxi operator Meru has appointed Sandeep Dongre as its chief operating officer, The Economic Times reported. Dongre will lead the company's sales and business operations pan India with immediate effect, the report said. In his new role, he will look after the revenue and growth of Meru's B2B (business to business) corporate travel segment and boost the on-ground consumer experience, it added. Dongre has worked in companies such as Future Group, OYO, Lava International, Brighter India Foundation, Tata Teleservices, Coca Cola India, Frito Lay India and BPL.
Also read: Red Hat acquisition architect Arvind Krishna to be new IBM chief
Govt likely to notify revised IT intermediary rules in two weeks
The government is likely to notify the revised IT intermediary guidelines that demand social media companies to be more responsible for content on their platforms within two weeks, The Economic Times reported. The MeitY (Ministry of Electronics and IT) is required to seek the views of the law ministry on the validity of the provisions in the draft document before notifying the rules. The newspaper, citing a government official, said that the law ministry is expected to finalise the guidelines in a few days. MeitY had told the Supreme Court in October last year that it would notify the Information Technology [Intermediaries Guidelines (Amendment) Rules] 2018 by January 15.
Over a million files of India patients leaked: Greenbone Network

An investigation by a German security firm Greenbone Networks revealed that over a million medical files and 107 million medical-related images of Indian patients have been leaked on the internet, The Economic Times reported. The images include X-rays and scans that are freely accessible on the internet. The servers on which these records are stored were vulnerable, the report added.
Accenture's global management committee to include four Indian execs
Dublin-headquartered information technology services and consulting major Accenture has named four Indians as part of its expanded GMC (global management committee), the Times of India reported. GMC is a new organisational structure that was put in place last month by CEO Julie Sweet. Bhaskar Ghosh, group CEO of Accenture Technology, will be Sweet's advisor, the report said. Manish Sharma, currently group operating officer for Accenture operations, will now become group chief executive of operations and report to Sweet. The other two Indians in the GMC are Arjun Bedi, lead for the diamond client leadership and council, and Ramnath Venkataraman, the lead for integrated global services, the report added.
Linear Mobility wins $100,000 grant for most innovative solution for EV sector
Ahmedabad-based Linear Mobility won the #EVChallengathon for the most innovative solution for EV (electric vehicle) sector organised by the IAMAI (Internet and Mobile Association of India) startup foundation. The winner will receive a grant of $100,000 during IAMAI's flagship annual event India Digital Summit and intensive mentoring on further product development by Napino Industries, the press statement said. There were 45 entries in the competition.
Tata Communications, Net Insight to launch 100G media backbone

Tata Communications, formerly called VSNL (Videsh Sanchar Nigam), is set to roll out a 100G media backbone, in collaboration with communications equipment company Net Insight, to meet the growing bandwidth demands of the industry. This partnership will enable broadcasters, sports organisations, OTT companies and e-sports businesses to offer high-quality viewing and gaming experiences to their users, the companies said in a joint statement. Net Insight's Nimbra 1060 platform will ensure a reliable, cost-effective delivery of bandwidth-hungry video content on a global scale, the statement added. "Viewers, sports fans and gamers increasingly expect immersive, high-quality content delivered live from the other side of the world or on-demand on a range of different media platforms. This 100G backbone and our managed video services will help our customers innovate with agility and become more competitive," Dhaval Ponda, associate vice president for media and entertainment at Tata Communications, said.
---