Tata Power to set up 700 EV charging stations by next year; Paytm strengthens ties with Uber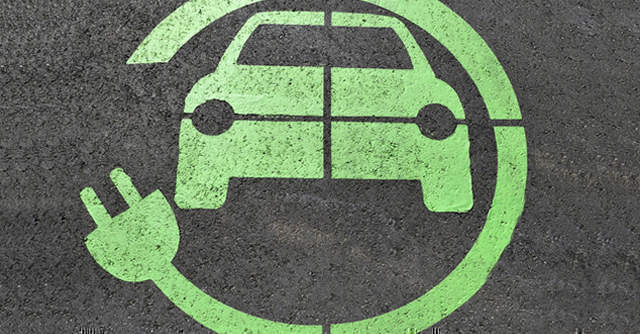 Mumbai-based power utility company Tata Power plans to raise the number of its electric vehicle (EV) charging stations to 700 by next year, The Economic Times reported. The company has already installed 100 fast-charging stations in New Delhi, Mumbai, Bengaluru, Pune and Hyderabad, and plans to increase the number to 300 by March, the report said. Tata Power CEO and managing director Praveer Sinha told the financial daily that the company is in the process of mapping EV launch locations and would set up charging stations in those cities. In September last year, Tata Power partnered with US-based technology giant Microsoft to enhance its customer service offerings using the latter's mobile messaging app Kaizala.
Read: Why Tata Power's new voice bot won't ask for your personal details
Uber users can now pay with credit and debit cards using Paytm Payments Bank
Digital payments platform Paytm has strengthened its partnership with ride-hailing company Uber by enabling the latter's passengers to pay for their ride through a credit or debit card using Paytm Payments Bank. Under the partnership, One97 Communications, which owns and operates Paytm, will also provide Uber's driver partners with services such as savings accounts, zero-fee debit cards and cashback programmes at Indian Oil and Paytm FASTags. "We are extending this partnership to a full-stack payment gateway. This integration will benefit millions of Uber riders to make seamless instant payments from their cards, which might be already saved on Paytm," Puneet Jain, senior vice president of Paytm Payments Gateway, said.
HDFC Bank, SAP Concur and Mastercard partner to make business travel easier

Washington-based invoice management solutions company SAP Concur, banking and financial services company HDFC Bank and global payments solution company Mastercard have entered into a strategic partnership to make business travel for Indian corporates easier. Under the partnership, HDFC Bank will offer a corporate credit card for business travellers, which will help integrate all business-related spends with software-as-a-service (SaaS) company SAP Concur's platform, which provides travel and expense management services to businesses. The card will be supported by Mastercard, a statement said. "With this card, corporates will be able to offer cashless payments that integrate with management solutions for Concur Expense. Corporates can gain greater insights and control, while ensuring regulatory and tax compliance through this solution," Parag Rao, country head of payments business and marketing, HDFC Bank, said.
T-Hub bags Invest India's deal to lead capacity-building programme for 30 incubators
Hyderabad-based startup incubator T-Hub has bagged a bid organised by Invest India, which will enable the incubator lead a capacity-building programme for incubation managers from 30 centres across India. T-Hub and Wadhwani Foundation will jointly design and implement the acceleration programme to act as a growth hack for these incubators and help them succeed, a statement said. Invest India aims to train business incubation managers and support them through a one-on-one mentorship to create a successful startup ecosystem. The programme is expected to begin in March, the statement added.
---