Alteria Capital doubles down on its investment in Dunzo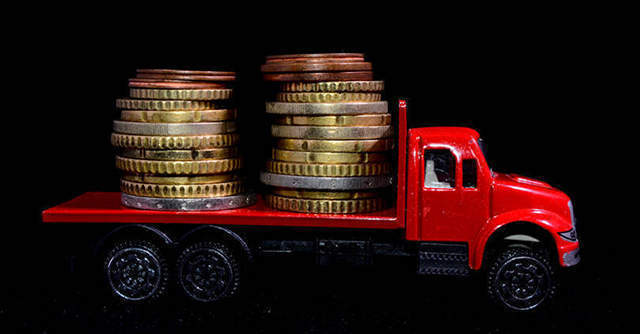 Dunzo, the hyperlocal logistics platform operated by Bengaluru-based Dunzo Digital, has raised $11 million in a debt round from existing investor Alteria Capital.
The latest infusion takes the total capital, equity and debt, raised by the company so far to $87.23 million, according to VCCEdge.
"In this journey, as markets turn profitable, we are able to fuel our growth with debt while having a significantly higher return on investment for customers and stakeholders," Kabeer Biswas, CEO and co-founder of Dunzo, said in a statement.

The company last raised capital in October last year when Mumbai-based venture capital firm Lightbox led a $45 million Series D funding round.
Other investors in the company include search giant Google, and venture capital firms Blume Ventures, Aspada Investments, Lightbox Ventures, STIC Ventures and 3L Capital.
Founded in 2015 by Biswas, Ankur Agarwal, Dalvir Suri and Mukund Jha, Dunzo fulfils tasks such as grocery and restaurant deliveries, instant local courier and home services.

It has operations in the top eight cities in India, including Bengaluru, Mumbai, Delhi, Gurgaon, Chennai, Hyderabad, Jaipur, and Pune.
In December 2019, Dunzo had reportedly suspended operations in parts of Bengaluru, Mumbai and the National Capital Region (NCR) to cut costs and optimise its delivery fleet.
In its latest reported earnings, the company extended its losses nearly eight-fold on account of a significant increase in its operating costs.

"While this segment is quite competitive, Dunzo is equipped to be a market leader in the medium term and we are happy to double down on a high performing company in our portfolio," Vinod Murali, managing partner at Alteria Capital said.
Mumbai-based venture lender Alteria Capital, which is currently investing from a $140 million maiden fund, recently wrote a cheque to Mumbai-based cloud kitchen company Rebel Foods. Other companies in its current portfolio include fintech startups Lendingkart and Zestmoney, health-tech platform Mfine, edtech startup Toppr Technologies and scooter sharing app Vogo, among others.
---