In Brief: Gaana beats rivals on audio streaming charts; Paypal to launch UPI payments service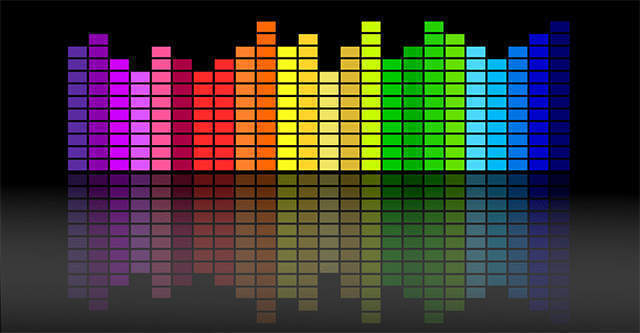 Commercial music streaming service Gaana, owned by Times Internet, has topped the charts in the category with a 30% market share in January, according to OTT Audience Measurement Insights, an audience measurement service. Gaana's competitors were far behind in the market share, The Economic Times reported. Gaana's competitors include JioSaavn (24%), Wynk (15%), Spotify (15%), and Google Play Music (10%). Data for the study came from over 9,000 mobile users in cities such as Delhi, Mumbai and Kolkata among others. All other music services, including Amazon Prime Music and YouTube Music, jointly had a 7% market share, the report said.
Read: Music streaming app JioSaavn gets $54 mn from parent Reliance
Digital payments company PayPal to introduce UPI payments service in India

San Jose-based digital payments company PayPal may launch UPI (unified payments interface) service in India, The Entrackr reported. The company will join the likes of Amazon, Google, Xiaomi, WhatsApp and Indian companies like PhonePe and Paytm in the UPI space. This move will enable cross-border payments for small merchants, entrepreneurs, and freelancers selling goods and services abroad, the report said. The company has over 3500 employees across offices in India.

Read: PayPal opens technology centre in Hyderabad, third in India
Top IITs, IIMs join hands to launch consortium to boost India entrepreneurship ecosystem
The top IITs (Indian Institute of Technology) and IIMs (Indian Institute of Management) have joined hands to roll out a consortium to develop the Indian entrepreneurship ecosystem, The Economic Times reported. The joint initiative, called Innovation-Venturing and Entrepreneurship in India Network (iVEIN), has included faculty at IIT Madras, IIT Bombay, IIM Bangalore, IIM Calcutta, and IIM Kozhikode, as its founding members. The network of institutions will leverage the strengths of the partners and will work with other stakeholders such as incubators, government and investors to generate and disseminate knowledge, the report said.
Read: IITs introduce new courses to bridge AI talent gap
Samsung's investment arm may invest $10 mn in Swiggy

Samsung Venture Investment Corp (SVIC), the investment arm of smartphone giant Samsung Electronics, may invest $7-$10 million (around Rs 50-72 crore) in Bengaluru headquartered food delivery company Swiggy, The Economic Times reported. The discussions are in advance stage and if the deal goes through, the investment will be a part of Swiggy's ongoing financing round. Earlier in the month, Swiggy's parent operator Bundl Technologies had already raised Rs 804.7 crore ($112.5 million) in a growth round from returning investors Prosus, Meituan-Dianping, and Wellington Management. The growth round, dubbed Series I, now has Prosus hold over 40% of the company's preferential shares.
Gurugram local court bars Club Factory from using Snapdeal's trade secrets
The local court in Gurugram has ordered the Chinese e-commerce marketplace Club Factory from sharing, divulging and using its rival Snapdeal's trade secrets, financial data and confidential information, The Entrackr reported. The order passed by Civil Judge Suyasha Jawa on February 11 said that Club Factory and one of its employees, who earlier worked for Snapdeal, have been barred from using Snapdeal's trade secrets in approaching, contacting, soliciting, enticing and inducing common clients, customers, and business. Snapdeal has alleged that this move was made deliberately to cause financial loss as well as loss to Snapdeal's reputation. The case's next hearing is scheduled for March 21. The court order added that Club Factory is free to do its regular business, the report said.
Drivezy to go public in the US or Japan
Bengaluru-based self-drive vehicle rental platform Drivezy has planned to launch its IPO (initial public offering) in either Japan or the US, The Mint reported. The company will skip India for launching its IPO as all of its current investors are from Japan and the US, the report said. If the company's plans go through, it will join technology firms such as online travel aggregator MakeMyTrip, and SaaS startup Kaleyra. The company currently operates around 15,000 bikes and 4,000 cars in 11 cities. Earlier in the month, the Japanese two-wheeler major Yamaha Motor Company was in the advanced stages of discussions to invest $35 million in Drivezy.
Facebook will invest more in Indian startups, deals

Social media giant Facebook aims to invest in more India startups, Facebook India MD Ajit Mohan said, according to a report in the Economic Times. The company has made a few investments in the recent past in India. Last week, it had invested in Sorting Hat Technologies, the Bengaluru-based company that owns test preparation platform Unacademy. Last year in June, it had backed social commerce platform Meesho.
---