Supreme Court quashes RBI crypto ban to allow trading in virtual currencies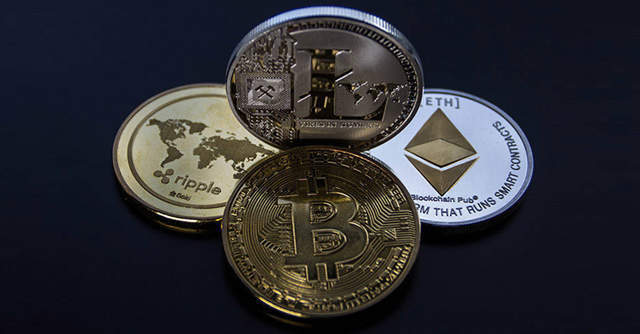 In a major reprieve for cryptocurrency companies in India, the Supreme Court of India quashed the Reserve Bank of India (RBI) ban on virtual currencies such as Bitcoin on Wednesday.
The RBI, in April 2018, had barred banks, non-bank lenders, digital wallets and any other entities it regulates from dealing with individuals or companies engaged in cryptocurrencies. The ban came after the then finance minister Arun Jaitley, in his union budget speech in February 2018, said the government doesn't consider cryptocurrencies a legal tender.
The RBI had given the banking sector a three-month period to stop any kind of involvement in cryptocurrency transactions.

Cryptocurrency exchanges, startups and industry bodies led by Internet and Mobile Association of India (IMAI) had challenged the cryptocurrency ban in the Supreme Court.
A three-judge bench headed by Justice Rohinton F Nariman has now ruled in favour of the crypto lobby.
The bench in its judgement said, "It is no doubt true that RBI has very wide powers not only in view of the statutory scheme, but also in view of the special place and role that it has in the economy of the country. These powers can be exercised both in the form of preventive as well as curative measures."

While the court recognized the power of RBI to take a pre-emptive action, it held that the proportionality of such a measure was not there in this case, since there wasn't any damage suffered directly or indirectly, by RBI's regulated entities as a result of VC trading. Therefore, among other reasons, the impugned Circular dated 06-04-2018 was set aside on the grounds of proportionality, IAMAI said in a statement, citing the judgement.
Several cryptocurrency companies in India, including Koinex, WazirX, CoinRecoil and Unocoin were hit by the ban. Virtual-coin exchange platform and mobile wallet company Zebpay even announced shutting down its cryptocurrency exchange business. The Singapore-headquartered company had claimed it had around three million users and supported 20 cryptocurrencies and 22 trading pairs back in 2018. Mumbai based cryptocurrency exchange firm, Cryptokart also shuttered operations in July 2019.
"Today's a historic day for the entire Indian crypto ecosystem. #IndiaWantsCrypto has won! This positive judgement will open doors to massive crypto adoption in India." Nischal Shetty, founder and CEO at WazirX said.

IAMAI was represented by advocate Ashim Sood and law firm NDA, with the assistance of advocate-on-record Gohil and Singh in court.
"This is a huge win for crypto investors and startups who are working on new ways to build businesses backed on blockchain and tokens. Indian startups which moved out of the country should now come back and set up shop here. Venture capitalists should start looking at investments in crypto startups. Crypto winter in India is over," said Sanjay Mehta, founder of Mumbai-based early stage investment firm 100X.VC. Mehta was an early investor in crypto trading platform CoinDCX.
"It proves that we can now innovate, and the entire country can participate in the blockchain revolution. With over 1 billion population the Indian market is a sleeping giant. I'm confident that this judgement will have a positive impact on the global crypto ecosystem." Shetty added.

Incidentally, Facebook has reportedly decided to scale back its digital currency Libra owing to pressure from regulators.
---