Exclusive: MobiKwik raises $1.5 mn from new investors; valuation crosses $300 mn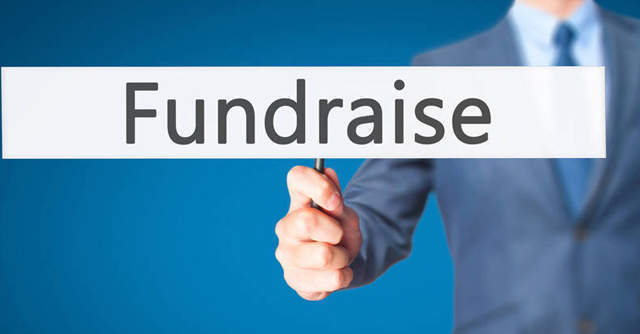 One MobiKwik Systems, the Gurugram-based company which owns online payments platform MobiKwik, has raised $1.5 million from new investors Nicholas Jarroson, associate director at Abu Dhabi-based infrastructure advisory firm Tribe Infrastructure Group, and brokerage firm Atma Securities.
The latest infusion follows a $3 million infusion from existing investor, financial services firm Bajaj Finance in December last year.
According to the company's latest regulatory filings, it issued 3,914 Series E6A preference shares to Jarroson and 7,828 Series E6B preference shares to Atma Securities at Rs 9,034 a share on February 20. Separate filings show that it issued 27,84 preference shares to Bajaj Finance at Rs 8,133 a share in December as part of a Series E3 tranche.

It could not be immediately ascertained whether the infusions from Jarroson and Atma Securities and Bajaj Finance are part of a new growth round that the company is raising. Email queries to MobiKwik did not elicit responses at the time of publishing this report.
Earlier, in July last year, the company had raised $1.27 million from New Delhi headquartered broadcast major NDTV and venture lender Trifecta Capital.
As on March 31, 2019, Bajaj Finance's total investment in the digital payments platform stood at $31.7 million, as per the company's annual report for the financial 2018-19.

Since inception, MobiKwik has raised $120.5 million, according to data available with VCCEdge. Other investors in the company include Sequoia Capital India, Cisco Investments, media conglomerate Bennett, Coleman & Company, American Express Company and GMO Venture Partners.
Separately, according to an independent valuation report filed by the company with the Ministry of Corporate Affairs, MobiKwik was valued at $313.8 million as on December 31, 2019. The company's valuation has increased by 7% from $293 million as on September 30, 2019.
MobiKwik's enterprise valuation, which includes long-term and short-term debt in addition to equity, has also increased 14% to $367 million, the report said. The increase in enterprise valuation is on account of the company's improvement on debt levels. Its long-term and unsecured debts have fallen to Rs 31.2 crore as on December 31, 2019, from Rs 40.4 million three months ago.

Similarly, its cash and liquid investments increased marginally to Rs 214 crore as on December 31, 2019, from Rs 2,017 crore three months ago.
MobiKwik's valuation is based on the discounted cash flow method, where the valuer has considered its projected income for FY20 till FY24. As per estimates, the company is likely to post an operational profit of Rs 6.21 crore in the year ending March 31, 2020, on income of Rs 225 crore. In FY21, MobiKwik is expected to post revenue of Rs 901 crore and a profit of Rs 25 crore.
Founded in 2009 by Upasana Taku and Bipin Preet Singh, Mobikwik provides financial services that include a digital wallet, lending, insurance, investments in mutual funds, gold and payment gateway.

MobiKwik in November said that it aims to disburse 1.2 million loans worth Rs 1,500 crore in the current financial year, as part of a big push for its credit business. In June, the company said that it will focus on accelerating growth in its payment gateway business over the next two years. As per latest available information, the platform claims to have 94 million unique cards saved on its payment gateway, of which 20 million are credit cards. It is targeting transactions worth up to $20 billion over the next two years for its payment gateway vertical.
This month, BharatPe raised $75 million in a Series C round led by a new investor Coatue Management, a technology sector focused hedge fund, and returning investor Ribbit Capital. Flipkart-owned PhonePe also raised $60 million in a fresh round of capital infusion from its Singapore headquartered parent company.
---