Logistics platform BlackBuck doubles operating revenue in FY19; expenditure grows two-fold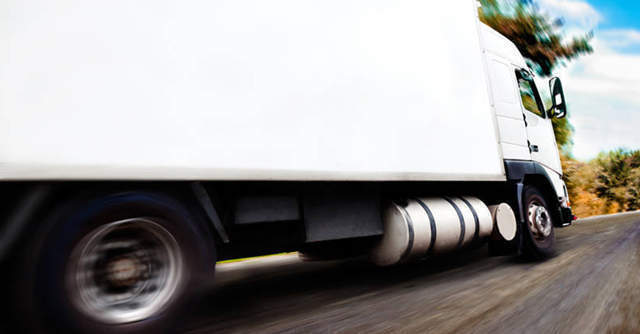 Zinka Logistics Solutions, a Bengaluru-based company that owns logistics solutions platform BlackBuck, has doubled its operating revenue to Rs 1,790.7 crore in FY19 from Rs 888.7 crore in FY18.
The company recorded an income of Rs 12.06 crore during the fiscal ended in March 2019, while losses grew three-fold from Rs 116.7 crore in FY18 to Rs 345 crore in FY19, the Registrar of Companies (RoC) filings on Ministry of Corporate Affairs' website show.
While the revenue shot up, BlackBuck's total expenditure also grew 2.1 times from Rs 1,018.6 crore in FY18 to Rs 2,147.72 crore in FY19. The company spent Rs 1,840 crore on transportation costs in FY19, which is a two-fold increase from Rs 880.3 crore in FY18.

Expenses on employee benefits grew 45% at Rs 86.2 crore in FY19 versus Rs 59.4 crore as the company increased its workforce. The company also incurred manpower expenses of Rs 20.6 crore in FY19.
Finance costs doubled to Rs 45.2 crore in FY19 from Rs 17.73 crore in FY18.
In November last year, the company raised $7.85 million from venture lender Trifecta Capital in a combination of debt and equity. Before that, the soonicorn (startups with potential to become unicorns by attaining billion-dollar-plus valuation) had raised $150 million in a growth round led by New York-based investment bank Goldman Sachs and venture capital firm Accel.

Founded in 2015 by Rajesh Yabaji, Chanakya Hridaya and Ramasubramaniam B, the company said it operates in more than 1,000 locations with 3,50,000 trucks and 8,500 shippers. It counts Ultratech Cement, Asian Paints, Amul, Marico, Britannia Industries, Reliance Industries, Tata Steel and Unilever as its clients.
BlackBuck competes with companies such as Rivigo, Delhivery, Blowhorn and Xpressbees.
Earlier this year, Rivigo raised $3.4 million from Trifecta Capital in a debt funding round.

In December last year, Xpressbees raised 9.9 million in a Series D round from Chinese internet giant Alibaba. The company's FY19 performance shows that it increased its spending in FY19 to achieve topline growth.
---