Google, Flipkart, Swiggy, gig economy startups spring to action to contain Covid-19 crisis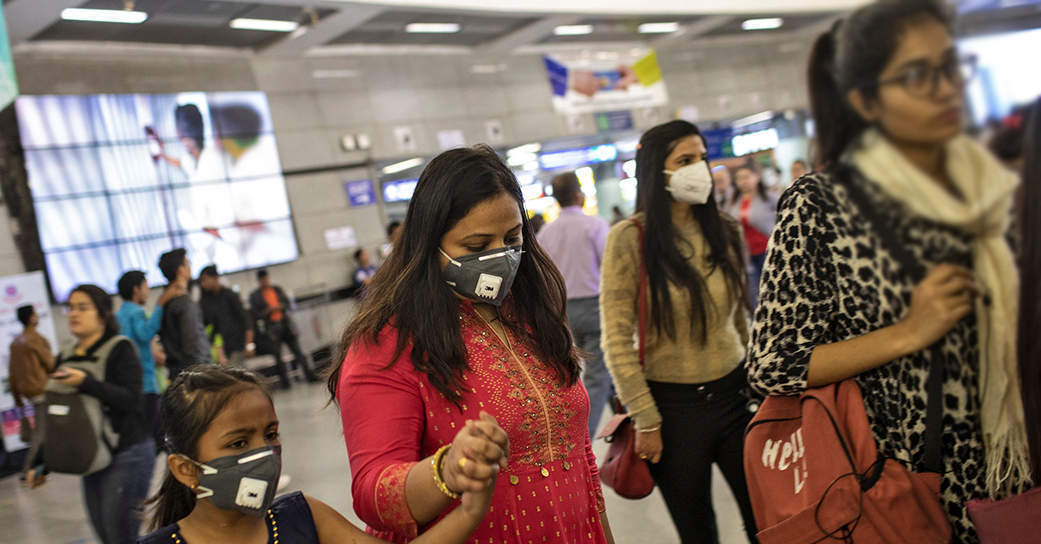 As the number of people infected by the Covid-19 virus in India continues to rise, gig economy startups and companies across the country and especially in Bengaluru have sprung into action to contain the crisis and maintain business continuity. From homegrown firms such as Flipkart and Swiggy to global players with extensive operations here, such as Amazon and WeWork, companies have rolled out a slew of safety measures starting with stringent hygiene standards within the workplace to encouraging employees to work remotely.
Walmart-owned ecommerce firm Flipkart has issued an advisory to employees at its headquarters in Bengaluru to exercise the company's existing work-from-home option for the rest of the week. "In light of primary schools in Bengaluru declaring holidays on the directive of the government, we are encouraging parents with young children to work remotely to balance their commitments," a Flipkart Group and Myntra spokesperson told TechCircle over an email.
Bengaluru, home to a large chunk of the country's technology sector workforce and headquarters for several leading gig economy startups, has reported five cases so far who have tested positive for Covid-19 or coronavirus.

The fifth case was reported on Friday morning when Google India said that an employee at one of its Bengaluru offices had tested positive.
"We can confirm that an employee from our Bangalore office has been diagnosed with COVID-19. They were in one of our Bangalore offices for a few hours before developing any symptoms… Out of an abundance of caution, we are asking employees in that Bangalore office to work from home tomorrow. We have taken and will continue to take all necessary precautionary measures, following the advice of public health officials, as we prioritize everyone's health and safety," a Google spokesperson said in an emailed statement.

Read: Google setting up Covid-19 fund to aid temp and non-payroll staff
Flipkart's global rival Amazon, whose India headquarters are in Bengaluru, said in a statement, "We continue to work closely with public and private medical experts to ensure we are taking the right precautions as the situation continues to evolve. As a result, we are now recommending that all of our employees globally who are able to work from home do so through the end of March."
Food delivery platform Swiggy has advised employees in high alert zones (affected cities) to work remotely over the next two weeks (from March 9 to March 20). Among other preventive measures, the company has provided employees with N95 masks and access to hand sanitizers and temperature checks are being carried out regularly.

In addition, the company's 240,000-plus delivery partners are being trained in the best practices of respiratory hygiene, the proper method and frequency of washing hands as well as identification of associated symptoms.
"Our delivery partners have also been advised to self-quarantine themselves for the recommended period upon noticing any symptoms. To ensure their financial safety, we are committed to supporting them financially in such situations," it said in a statement.

Further, the company has advised customers to request the delivery person to leave packages by the door (in the case of online payments) as a safety precaution.
Rival Zomato has taken similar steps. "We have asked our delivery partners to self quarantine or reach out to a doctor immediately if they have any symptoms. We will support our delivery partners financially during this time," the Delhi headquartered company said in an email to users. "We'll continue to reiterate best practices around food handling and packaging with our merchant partners and drive availability of hand sanitizers across the restaurant for food handlers," it added.
Coworking firm WeWork, which operates 12 facilities in Bengaluru out of a total of 34 across the country, has taken preventive measures for its community of members and internal staff. "The company (WeWork) also has a mandatory 14-day 'work from home' policy for any employee recently returning from high-risk regions, as well as those who exhibit flu-like symptoms, such as respiratory symptoms, fever, cough, shortness of breath or breathing difficulties," a spokesperson told TechCircle over an email.

Scooter sharing startup Bounce has decided to make it mandatory for employees in Bengaluru and Hyderabad to work remotely, co-founder Vivekananda Hallekere said on Twitter.
We @bounceshare have decided to make it mandatory to work from home for folks in Bangalore and Hyderbad.

— vivek (@vivekanandahr) March 12, 2020
Bike taxi operator Rapido plans to pilot a remote working option for employees from next week and assess whether operations can run smoothly, co-founder Aravind Sanka told TechCircle.
"Rapido's customer service teams will soon get thermal temperature checks as they enter the office. Our captains (the person who rides the bike for pillion-riding passengers) have been advised to get cap helmets for pillion riders as opposed to full-face helmets," he added.

As opposed to cabs, buses and trains, bike taxis offer a more open and personalized way for intra-city travel and the customer has an advantage of less exposure to such infections, the company added in a statement.
Nithin Kamath, founder of online broking platform Zerodha, said on Twitter. "For smooth business continuity, the safety of our employees, and to reduce the chance of any virus spreading due to working in large groups at our offices, we're executing mandatory work from home for our entire team of about 1,200. Will share details soon." Most of Zerodha's employees are located in Bengaluru.
For smooth business continuity, the safety of our employees, and to reduce the chance of any virus spreading due to working in large groups at our offices, we're executing a mandatory work from home for our entire team of ~1200. Will share details soon.

— Nithin Kamath (@Nithin0dha) March 12, 2020
Ride hailing platform Ola, which is headquartered in Bengaluru, has been running services across the country while taking steps to ensure that drivers in its network take the best possible precautions.
"Our walk-in centres across cities have been equipped with a steady supply of health advisory material, sanitisers and masks which can be picked up and used by the driver-partners to ensure the highest levels of cleanliness for themselves and their vehicles. This will help create a safer and cleaner ride experience for our customers as well," the company said in a statement.
Rival Uber has taken steps at a global level to combat the crisis. The San Francisco headquartered firm has set up a team to support public health authorities round-the-clock and said it may "temporarily suspend the accounts of riders or drivers confirmed to have contracted or been exposed to COVID-19." Further, the firm will offer financial assistance upto 14 days to drivers diagnosed with COVID-19 or individually asked to self-isolate by a public health authority. "We've already helped drivers in some affected areas, and we're working to quickly implement this worldwide," it said.
Read: India's IT services firms move to contain risk and ensure business continuity
"We are testing company-wide work from home options for all employees through the COVID - 19 taskforce. During this, we will also supplement them with laptops, other infrastructure to ensure that they can remain connected with colleagues and remain updated with minimum hassles," a company spokesperson from New Delhi-based home services company Urban Company, formerly known as UrbanClap told TechCircle.
Some startups are travelling the extra mile to contain the spread of Covid-19. Currently, a medical insurer might not settle a claim under a health insurance policy if the disease is declared as an epidemic or pandemic by the World Health Organization (WHO), as is the case with the Wuhan, China origin virus.
Gurugram-based 72 Networks, a software-as-a-service-based (Saas) company which focuses on last mile delivery in rural areas of India, is in the process of acquiring Covid-19 specific insurance for its employees, CEO and co-founder Srinivas Lingamuthu told TechCircle.
Another Gurugram-based startup, Yolo Travel which operates inter-city bus travel has said it will provide monetary support towards transportation and the test costs for employees and immediate family members. A provision of advance salary is also made applicable incase of any requirements towards the medical expenses, founder and CEO Shailesh Gupta added in a statement to TechCircle.
Meanwhile, the Indian offices of knowledge-sharing site Quora, which operates out of WeWork, and Info Edge's Naukri.com continue to function even as employees are being sent internal memos about preventive and hygiene measures to avoid the spread of the virus within companies, employees at the startups said. The biometric machine, meant to record employee attendance, has been disabled at Naukri.com, as a hygiene factor. This is the case with other companies as well.
It's also business as usual so far for hyperlocal delivery platform Dunzo. "We do extend our support to everyone affected by COVID-19 and are actively working with our employees, users, delivery partners, and merchants to ensure they take all recommended safety and health measures to mitigate health risks and panic due to this outbreak," a spokesperson for the company said in an emailed response.
---