DLAI submits suggestions to govt to ensure credit availability for MSMEs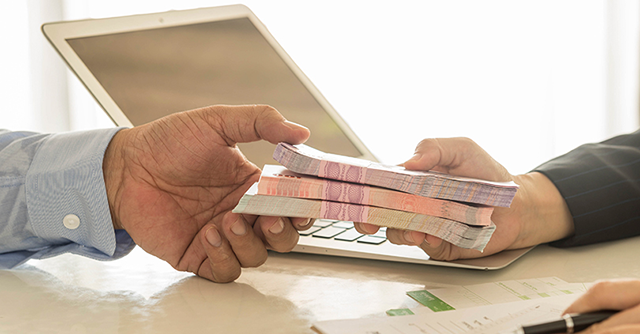 The Digital Lenders Association of India (DLAI) has submitted its recommendations to the government, asking it to facilitate the availability of credit for consumers in the micro, small and medium enterprises (MSMEs).
The recommendations are based on the feedback it received from its members and industry experts, a statement from the DLAI said. It represents more than 80 digital lenders and associated services firms.
"In the current situation, tax concessions and income support to households is critical. We also hope the regulators will take steps to ease the hardships faced by MSMEs and employees in the unorganised sectors. Empowering last-mile credit providers such as fintech platforms and non-banking financial companies with a dedicated liquidity window will ensure flow of funds where it's needed the most," Sashank Rishyasringa, co-founder of digital lender Capital Float and executive member of the DLAI, said.

He said that changes need to be made in regulations to enable online know your customer (eKYC) process to ensure the availability of loans through digital channels to maintain social distancing. This is a crucial area where fintech lenders can play a pivotal role in maintaining the flow of credit in the economy, he added.
The DLAI also recommended that regulators and the government take a two-pronged approach to help the digital lending sector. One, small borrowers (small and medium enterprises as well as households) could be supported from an income, payroll maintenance and loan repayment perspective. Second, they could support firms who lend to these entities if borrowers delay loan repayments.
"MSMEs were already struggling with the credit crunch in the past couple of quarters, given the slowdown in loan disbursals due to the shadow banking crisis. But the damage from Covid-19 due to the lockdown is unprecedented. Therefore, significant measures will be required to stave off the worst consequences of the crisis and to leave some cash flow in the hands of MSMEs," Anurag Jain, co-founder of invoice discounting platform KredX and executive member of the DLAI, said.

An easy way to facilitate continued safe flow of credit via the digital lending community to the vulnerable members of our society is to use the powers that are already conferred on regulatory bodies such as the Reserve Bank of India, the DLAI said. "To that end, we strongly urge the government to enable eKYC and eSign for all non-bank lenders regulated by the RBI," it added.
The DLAI was established in 2016 to set up an ecosystem to connect digital lenders and its associated players with each other.
---