BigBasket, Grofers partially resume grocery delivery services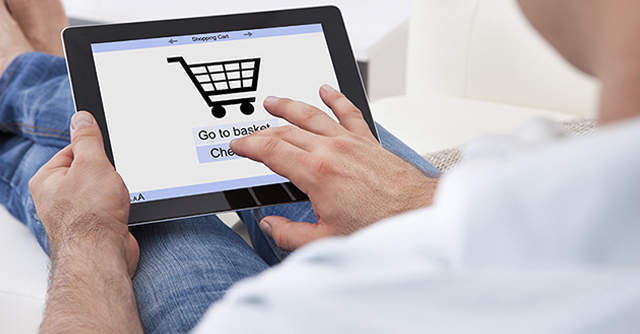 Online grocery delivery services BigBasket and Grofers have resumed deliveries in select cities after supply shortage and precautionary actions from police forced them to shut operations.
BigBasket said it is now operational in 12 cities such as Bengaluru, Ahmedabad, Bhopal, Coimbatore, Indore, Mumbai, Mysore, Nagpur, Noida, Surat, Vadodara, and Vijayawada. However, the platform is booked for the next seven days in many of these cities due to a surge in demand, the company said in an update posted on Twitter.
The Bengaluru-based company expects to restart delivery services in Ghaziabad, Gurgaon, Hyderabad, Jaipur, Kolkata, Lucknow and Patna in a day or two. "In these cities too, we were affected the last few days by severe restrictions imposed on the movement of our staff and vehicles. However, we are in the process of getting our operations classified as essential services. Therefore, we are hopeful of resuming operations in the next day or two," it said.

The company said its operations are completely shut in cities like Chandigarh, Chennai, Delhi, Ludhiana, Pune, and Visakhapatnam. "We have been trying to work with the local government authorities to get necessary permission/permits to start our operations but unfortunately we haven't been able to get the necessary help so far," the note added.
It also said the services are paused in Kochi due to operational constraints.
Meanwhile, Grofers has restarted its delivery services from 11 pm on Wednesday in Delhi, Gurugram, Faridabad, Lucknow, Kanpur and Bengaluru. "Our operations were temporarily interrupted, but with the help of local authorities, we are accepting and delivering orders again. Kindly expect a longer delivery time as we have been receiving an unprecedented number of orders," Grofers tweeted. The company said it is prioritising serving older orders.

A majority of its markets including Mumbai, Kolkata, Noida, Hyderabad, Ahmedabad, Mohali, Guwahati, and Meerut remain unserviceable at this point in time. The company is consulting with local authorities for permissions to get itself listed as an essential services provider and restart operations.
The company said it is facing difficulties in restarting business in Pune and Chennai where its warehouses are shut. It is working with local authorities to reopen warehouses and startup operations; however, Grofers is unsure as to when it will begin deliveries again.
In addition to the sector-focused players, horizontal marketplaces Flipkart and Amazon have also been forced to shut their services as India began its 21-day nationwide lockdown on Wednesday to contain the spread of Covid-19. Flipkart had temporarily suspended operations while Amazon India said it will prioritise its available fulfilment and logistics capacity to deliver essential products while temporarily stopping taking orders and disable shipments for lower-priority products.

Online fish and meat sellers Freshtohome and Licious have also suspended their operations.
---