Marico Innovation Foundation offers grant for startups to develop Covid-19 equipment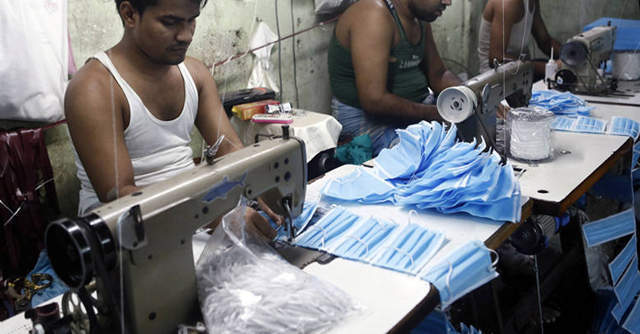 Marico Innovation Foundation, the corporate social responsibility (CSR) unit of fast moving consumer goods (FMCG) major Marico, said it will offer a grant of Rs 2.5 crore to startups that can develop cost-effective equipment for the detection and treatment of Covid-19.
It has invited plans to develop ventilators and personal protective equipment from medtech entrepreneurs, corporates and innovators, the company said in a statement. The new equipment can be built on existing solutions, modified and scaled, it added.
On Tuesday, the central government announced a country-wide 21-day lockdown to implement social distancing as a measure to limit the spread of Coronavirus. Despite the lockdown, the number of positive cases have increased. As of Sunday, India had a total of 1,024 positive Covid-19 cases, of which 95 were cured and 27 led to deaths, according to the World Health Organisation (WHO) website.

"The time is right for us to step in and play a catalytic role by enabling India's best innovative minds to contribute meaningfully towards easing the pressure on the healthcare community," Harsh Mariwala, founder of Marico Innovation Foundation and chairman of Marico, said.
On Saturday, the Jack Ma Foundation and Alibaba Foundation donated medical supplies such as Covid-19 testing kits and face masks to India, along with six other countries. Both foundations were set up by Jack Ma, founder of Chinese ecommerce behemoth Alibaba Group.
Search engine giant Google pledged over $800 million to help small and medium-sized businesses, health organisations, governments and health workers in their fight against the pandemic, CEO Sundar Pichai said in a recent blog post.

Last week, agile digital solutions provider e-Zest Solutions and telemedicine solutions provider Neurosynaptic Communications announced that they had developed a Covid-19 screening kit. The solution can also help doctors track the disease through geo-tagging potential patients, the companies said.
---