Aavishkaar Capital invests $5 million in agri-tech startup Ergos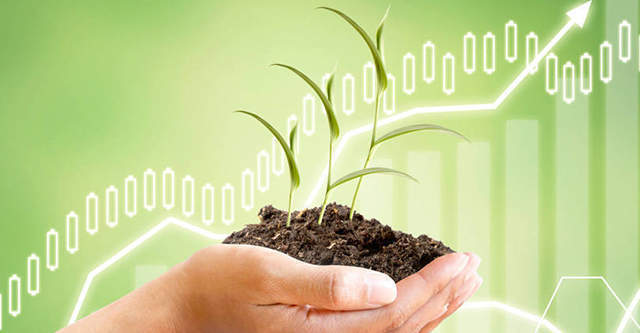 Ergos Business Solutions, which runs an eponymous agri-tech startup, has raised $5 million in a Series A round led by returning investor Aavishkaar Capital, the impact investment arm of the Aavishkaar Group.
The investment is expected to be a part of a larger Rs 100 crore (around $13 million) round, which will see participation from Aavishkaar Capital and an undisclosed technology venture capital fund, the company said in a statement.
Aavishkaar had first invested $640,000 in Ergos in 2015. In 2016, it doubled down on its bet, with a $1 million infusion in the company.

In 2017, the impact investment firm had put an additional $0.59 in the company, according to VCCEdge.
"Our focus is to build this grain bank to serve post-harvest requirements of all farmers with a focus on small and marginal farmers. With Aavishkaar Capital's backing and other investors to join, we intend to rapidly scale into nearby states and service more than a million farmers by 2025 with over 2,000 branch locations," Kishor Jha, founder & CEO of Ergos said.
Ergos was founded by Jha and Praveen Kumar in 2010. The company has been building a "grain bank", which is aimed at the small and marginal farmers in India.

The model, which has been piloted in Bihar, helps farmers digitise their food grain and provide doorstep access to end-to-end postharvest supply chain solutions. It operates like a bank and offers storage, digitisation, credit and liquidation facility to farmers through a single platform.
Currently, the technology platform of Ergos supports more than 20,000 farmers and it has a presence in more than 60 locations.
"While the role of technology as a lever cannot be overstated, the Ergos Business model is a beautiful combination of entrepreneurial spirit, technological intervention and massive demand-pull delivering a business model that matches all our criteria. I am confident that with adequate capital, Ergos would influence the Indian farming landscape significantly and quickly," Vineet Rai, founder and managing partner at Aavishkaar Capital said.

The Aavishkaar Group helps entrepreneurs via equity funding, venture debt, microfinance, investment banking intermediation, consulting, research and access to global networks. The firm invests in sectors such as agri-services, food processing, inclusive finance etc. It currently has $450 million in assets under management.
Last month, Aavishkaar Capital had invested $5 million in fintech startup Chqbook.com.
The agritech sector has always attracted investors' attention. Last month, Delhi-based Arya Collateral Warehousing Services, which provides post-harvest supply chain services, raised $6 million in an extended Series A round (pre-series B) from impact investor Omnivore and returning investor LGT Lightstone Aspada.

In February, Omnivore Capital Management Advisors and venture capital firm Accel India Management co-led a $5.5 million Series A funding round in business-to-business (B2B) agritech startup Clover Ventures.
---