SaaS entrepreneurs band together for Covid-19 fund via community platform SaaSBoomi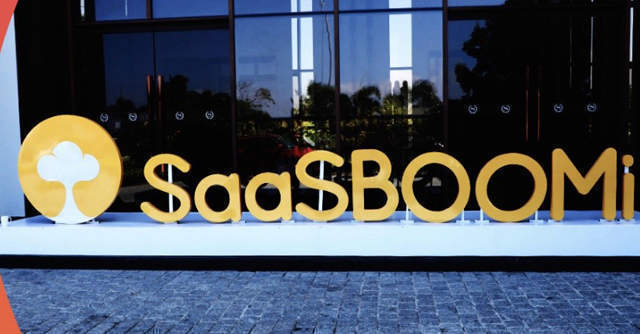 Freshworks founder Girish Mathrubootham, Eka Software founder Manav Garg, Chargebee founder Krish Subramanian and several leading homegrown SaaS entrepreneurs are putting together a fund to help tide fellow entrepreneurs over the ongoing Covid-19 crisis. The fund is being raised through industry community platform SaaSBoomi and will be dubbed the SaaSBOOMi Covid-19 Fund.
"For some of the early-stage SaaS startups, a crisis of this magnitude can be existential… If you are a startup that needs help in surviving this crisis over the next 9–12 months, we will help you," Garg wrote in a blog post on Medium on Wednesday.
SaaSBoomi, the platform, was started in 2019 to enable SaaS entrepreneurs and professionals in India to share knowledge and network through conferences and meetups. The community is led by a council that includes Mathrubootham, KissFlow founder Suresh Sambandam and Chargebee's Subramanian among others.

The organisation has around 700 companies as members who collectively represent $1.5 bn in annual revenues.
Read: Covid-19 crisis spells medium term pain for homegrown SaaS firms as US market comes to a standstill
The organisation is also establishing an outplacement initiative to help employees of SaaS companies to find jobs in the event of being laid off.

"We want to stay committed in helping every employee in the Indian SaaS ecosystem find opportunities. Many of our member companies will continue adding new products and looking for new hires in some areas," Garg said in the blog post. Garg's company Eka Software offers a cloud-based platform for commodities trading and risk management.
SaaSBoomi said that the startups should focus on sustainability instead of growth while conserving cash. It also suggested that companies prepare for survival in the next 12-18 months as the pain of the crisis will extend beyond the ongoing lockdown period.
According to the organisation, SaaS firms need to plan scenarios, including specific trigger points and timeframes for all operational expense cuts, while talking to the customers and becoming their partner. They should also double down on prospective conversations to understand any changes to value propositions and help them realise that value faster, it added.

Garg said that the extent of the impact of the COVID-19 crisis will become clear over this year and the next. The turbulence will mostly be felt in sectors such as hospitality, travel and tourism, retail, finance and pharma.
"This will surely mean lower to the absence of any customer demand in these sectors. We need to survive this and be prepared for the time when sectors bounce back. It is difficult to assess the overall impact on India SaaS revenues as of now because we are going through the crisis currently and still assessing the situation," Garg said.
---