Cipla-backed Wellthy Therapeutics pockets $4 mn from Saama Capital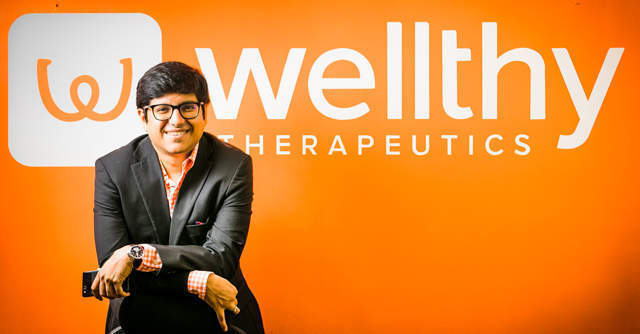 Chronic disease management platform Wellthy Therapeutics has raised $4 million in a bridge funding round, dubbed a 'pre-Series A' round, from venture capital firm Saama Capital.
As part of the transaction, Saama Capital will pick up 16% stake in the company.
The company will deploy the fresh funds to boost its product suite, expand to newer therapy areas and grow its international business, according to a statement.

Read: Cipla-backed Wellthy is adding a dose of tech to therapeutics
Founded in 2015 by Abhishek Shah, Maaz Shaikh, and Prayat Shah, Wellthy Therapeutics provides an artificial intelligence-based disease management platform.
The Mumbai based company works with insurance, pharmaceutical, medical device companies and hospitals to deliver digital therapies that improve the health outcomes and quality of life of those with chronic conditions.

The company will also use some part of its funds to accelerate the launch of its respiratory digital therapeutic portfolio, which is especially relevant in the current situation, the statement added.
The platform competes with Glooko, Holmusk, and mySugr, among others, in this segment.
Last year in February, India's third-largest drugmaker, Cipla, agreed to acquire an 11.71 % stake in Wellthy for Rs 10.5 crore ($1.5 million).

In March 2018, the startup raised Rs 13.5 crore ($2.1 million then) in a seed round of funding round led by the family office of Ranjan Pai, chairman of Manipal Education and Medical Group (MEMG). In 2017, it raised undisclosed sums from early-stage investor GrowX Ventures and Mumbai-based Design Capital Ventures.
Startups in the health technology space have gained traction in the past few months. Last month, Singapore-based medtech firm Uber Diagnostics, which runs artificial intelligence (AI)-based diagnostics platform Cardiotrack, raised an undisclosed amount in an extended seed funding round led by private equity firm Frontline Strategy Funds.
Healthcare analytics platform Tricog Health Services raised $10.5 million in a Series B round from returning investors the University of Tokyo Edge Capital (UTEC) and Aflac Ventures, the corporate venture capital arm of Columbus, Georgia-headquartered insurance provider Aflac. In February, online pharmacy 1mg Technologies raised $9.93 million (Rs 71 crore) from philanthropic organisation Bill & Melinda Gates Foundation in a Series B round of funding.

---