Former Tech Mahindra executive Puneet Gupta joins NetApp as VP for sales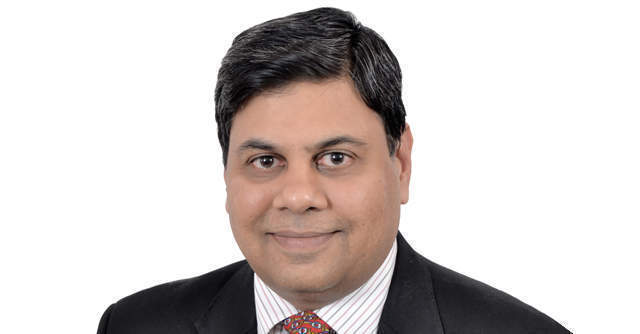 Sunnyvale, California headquartered cloud data services provider NetApp has appointed Puneet Gupta as its vice president (VP) for sales in India and the South Asian Association for Regional Cooperation (SAARC) region.
Gupta will take over from Anil Valluri, who is likely to step down during the last week of April.
In his new role, Gupta will focus on driving customer and business growth and increasing the Netapp's foothold across India, according to the statement.

Watch: Data is the new business capital: Anil Valluri, NetApp
Gupta will report to Sanjay Rohatgi, who is the senior vice president (SVP), and general manager (GM) for the Asia Pacific, and will be based in Delhi.
"India is a strategic market for NetApp and key to our global growth plans. We are excited to welcome Puneet, who brings a wealth of experience in spearheading large country operations, building, and growing businesses and leading high-performance teams," Rohatgi said in a statement.

Prior to the current role, he held the position of SVP in information technology company Tech Mahindra. He has also served as the managing director of the enterprise and public sector business at networking giant Cisco in India.
Read: NetApp bolsters remote office solutions portfolio with Talon Software acquisition
Gupta holds a master of business administration (MBA) degree from the Indian Institute of Management (IIM)-Bangalore, along with a bachelor of technology (B.Tech) degree in mechanical engineering from the Indian Institute of Technology (IIT), BHU (Banaras Hindu University), Varanasi.

"It is a dynamic time for the entire industry in India. I look forward to working closely with our business and technology partners to address customers' growing need for solutions that are efficient and flexible, to enable their digital transformation," Gupta said.
Last year in November, NetApp appointed Ravi Chhabria as the managing director of its global centre of excellence (GCoE) in India.
NetApp is building on its cloud and artificial intelligence solutions. Last year in June, it announced a slew of solutions and services that will allow customers to adopt and consume cloud more on their terms. It announced the opening of a new artificial intelligence (AI) center of excellence in Bengaluru with chipmaker Nvidia, in May.

---