Seven Indian startups make it to third cohort of Sequoia Surge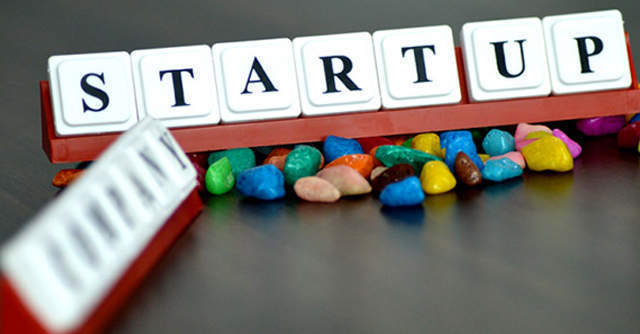 Surge, an accelerator programme by venture capital firm Sequoia Capital India, has chosen 15 early-stage startups for its third cohort.
Of the total, seven Indian companies have been selected for the Surge O3 programme, according to a statement.
The online programme began on April 13 and includes company-building workshops and group discussions, it said. A third of startups in the current cohort have at least one woman founder, the statement added.

The chosen startups belong to diverse industry verticals, such as software-as-a-service (SaaS), development tools, consumer, food and beverage, education and health, it said.
Apart from India, startups from Indonesia, Vietnam, Singapore, Italy, Canada, Barbados and Sweden are part of the programme, it said.
Prior to this, Surge announced its second cohort in October 2019 with 12 Indian startups and its first batch consisted of eight startups from the country.

Since its launch in January 2019, Surge said it has on-boarded more than 110 founders from 52 startups across six countries. The programme invests $1 million-$2 million in each startup, and provides company-building workshops and support from its community of mentors from companies such as Byju's, Cred and Unacademy, it said.
"It's been incredible watching our Surge founders build innovative, global-first businesses from the region. Our past Surge cohorts have displayed relentless drive, tenacity and passion to create a real impact in their respective industries and communities, and Surge 03 is no different," Rajan Anandan, managing director of Surge and Sequoia Capital India, said.
Here's a look at the seven startups chosen from India:

Atlan: Founded in 2019, Singapore-based Atlan was set up by Prukalpa Sankar and Varun Banka, who earlier founded data intelligence company Social Cops. The startup looks to build a home for data teams by bringing together diverse people, tools and data to create a collaborative experience.
Convosight: The New Delhi-based company was founded in October 2019 by Tamanna Dhamija, Tarun Dhamija and Kartik Bansal. It is a community management platform that uses data analytics and machine learning to help administrators and brands create, moderate, grow and leverage communities meaningfully.
DrinkPrime: Headquartered in Bengaluru, the firm supplies subscription-based smart water purifiers. It was founded in 2016 by Manas Ranjan Hota and Vijender Reddy, and leverages internet of things (IoT) technology and a seven-stage filtration process to allow customers to access clean drinking water on tap.

Fittr: This Pune-based company was founded in 2016 by Jitendra Chouksey, Sonal Singh, Jyoti Dabas, Bala Krishna Reddy and Rohit Chattopadhyay. It is also backed by actor Suniel Shetty. The company launched its online fitness app, which provides nutrition and health guidance, last year.
Last9: This Site Reliability Engineering (SRE) platform makes running systems at scale, easy. Founded by Nishant Modak and Piyush Verma in January this year, the startup is currently in stealth mode.
Procol: Procol was founded in October 2018 by Gaurav Baheti and Sumit Mendiratta. The Gurugram-based company is a digital procurement platform that helps companies digitise their buying processes to ensure transparency, traceability and cost savings.

CoLearn: The edtech startup allows tuition centres and tutors to create online learning experiences for students. The company was founded by Abhay Saboo and Marc Irawan in January this year.
---