In Brief: Rural India gets e-retail chain; LetsVenture, Tessol, Consure Medical secure funds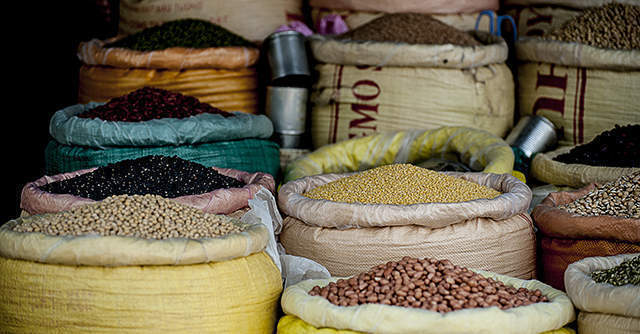 The Indian government has started an e-retail chain for rural India, The Economic Times reported. Led by Common Service Centres, the programme aims to deliver essential supplies to villages. The outlets, run by private individuals, are taking orders online and offline and are delivering supplies to consumers, the report added. The chain has seen 5,000 orders worth Rs 20 lakh so far. CSCs are physical facilities for delivering government run e-services to rural and remote locations.
Read: Coronavirus India LIVE Updates
Logistics startup Tessol, healthtech startup Consure Medical and angel network LetsVenture scoop up fresh funds
Bengaluru headquartered angel network LetsVenture, Mumbai based logistics startup Tessol, and New Delhi headquartered healthtech startup Consure Medical have raised fresh funding, The Inc42 reported, citing regulatory filings. Consure Medical bagged Rs 3.6 crore in a Series B round of funding from venture capital firm Accel and Jungle Ventures' Jayesh Arvind Parekh, whereas LetsVenture raised Rs 2.4 crore in debentures from a clutch of angel investors including Neotia Group's Parthiv Vikarm Neotia, Chand Trust's Ashootosh Chand, Prickly Cacti LLP's Ganesh Raju, and Ravi Ramani, among others. Meanwhile, Tessol secured Rs 1.2 crore in a Series A round of funding led by 1Funds Domestic Scheme 1, along with the participation of angel investors.
ShopX appoints Nitin Nohria to its advisory board

Retail network company ShopX has appointed the dean of the faculty at Harvard Business School, Nitin Nohria in its advisory board. Prior to the role of dean, he taught courses across Harvard Business School's MBA, PhD and executive education programmes, according to a statement. He has authored 16 books. Nohria received his PhD. in management from the Sloan School of Management, Massachusetts Institute of Technology (MIT). He holds a B. Tech degree in chemical engineering from the Indian Institute of Technology (IIT), Bombay. 10i Commerce Services, which owns and operates ShopX, was founded by Amit Sharma and Apoorva Jois in 2015.
Veeam rolls out Veeam Backup for Microsoft Azure
Backup and cloud data management solutions provider Veeam Software has announced that an enterprise-ready cloud backup and recovery solution, NEW Veeam Backup for Microsoft Azure, is now generally available. The solution will enable customers and service providers to move more applications and data to Azure, according to a statement.
---