Microsoft expects upto $36.8 bn revenue in Q4 FY20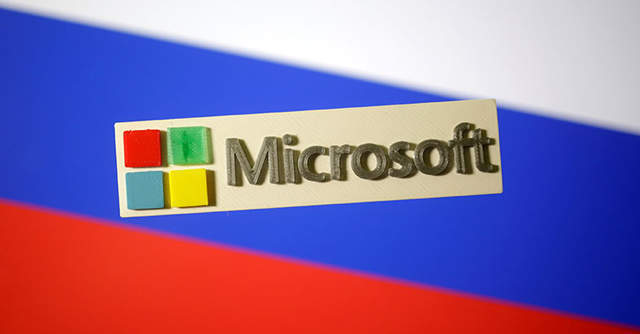 Redmond, Washington headquartered Microsoft has placed a revenue guidance in the range of $35.85 billion-$36.8 billion for the final quarter of FY20. The company expects at least a flat revenue growth led by mainstay business processes and cloud segments, which will continue to drive topline from existing contracts.
The consumer business, which includes personal software products, is expected to remain steady going into the next quarter as the transition from remote working to office is likely to be slow. However, lack of improvement in advertising spend levels in Q4 could negatively impact Search and LinkedIn revenues.
"We will continue to aggressively expand our cloud infrastructure to support not only the usage surges of today, but the growing customer demand for our unique and differentiated cloud offerings in the future. We will continue to make significant investments against the strategic growth opportunities organically and through strategic acquisitions," Amy Hood, CFO of Microsoft, said.

Microsoft's Armonk, New York-based peer IBM withdrew its full-year earnings guidance despite better-than-expected net income it reported in the previous week.
Technology services providers, both global and those based in India, have forecasted severe impact of Covid-19 pandemic on their business outlook. Earlier this month, Cognizant withdrew its earnings guidance, while in March, Accenture announced a downward revision in revenue guidance. Similarly, Indian firms Infosys and Wipro too deferred earnings growth guidance, citing lack of clarity on the impact of the pandemic.
Q3 Earnings
The Satya Nadella-led software developer showed healthy earnings for the third quarter of the financial year 2019-20. The company's financial year starts in July and ends in June.

The technology major posted a robust 15% year-on-year growth in its revenues for the quarter ended March 31, 2020, at $35 billion. It saw a healthy growth across all three verticals -- business processes, cloud and personal computing.
The company's mainstay productivity tools and cloud solutions, such as Teams, Azure, Windows Virtual Desktop, Power platforms, as well as advanced security solutions, drove growth as businesses shifted from offices to homes amid the spread of Covid-19 virus.
Read: Coronavirus India LIVE updates

The sale of personal computing products grew due to remote working, which offset the weak sales in China. In March, there was a slowdown in transactional licensing, particularly in small and medium businesses, and a reduction in advertising spend on its social networking platform LinkedIn.
"We have seen two years worth of digital transformation in two months. From remote teamwork and learning, to sales and customer service, to critical cloud infrastructure and security – we are working alongside customers every day to help them adapt and stay open for business in a world of remote everything," CEO Nadella said.
The company's net income grew 22% year-on-year to $10.8 billion. While operational expenses rose to $11 billion from $10.2 billion in the previous year, its spending on research and development (R&D) and marketing grew marginally to $4.9 billion per segment.

In the tail end of Q3, Microsoft acquired virtualised mobile network solutions provider Affirmed Networks to boost its 5G cloud services. The quarter was also marked by the exit of co-founder and advisor Bill Gates from the board of directors, and the company registering a billion devices powered by Windows 10.
Microsoft's higher-than-expected earnings was well received on Wall Street, as the Nasdaq-listed company's share price rose nearly 5% on Wednesday, after it announced its results.
---