Wipro chooses Nutanix platform to run its digital database services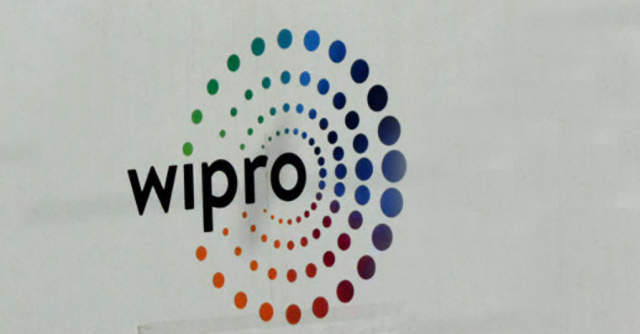 Bengaluru-based information technology (IT) services firm Wipro has chosen cloud computing firm Nutanix's platform to run its digital database services (DDS).
The partnership will help customers automate and simplify database administration, while driving efficiency and cost reduction, the companies said in a statement.
Delivered on Nutanix database platform Era and hyperconverged infrastructure (HCI) software, this can bring agility and scale to enterprise customers, the companies said. HCI combines the functions of data centre like storage, computing, networking and management of data. Database is an organised collection of structured data.

According to Wipro, its DDS will allow users to provision and manage databases just in time, without prior knowledge of hardware, database software and associated configurations. With this, customers can benefit from accelerated application release time, allowing database administrators to focus on new innovations.
The companies said that with legacy infrastructures, databases can hinder a customer's ability to linearly scale operations such as transaction processing, in which a business can lose valuable transactions or insights that directly impact its revenue or decision-making capabilities.
"This partnership brings agility, speed and flexibility for core and digital applications delivered as a service, while delivering end-to-end services from transition, modernisation, continuous deployment and automated lifecycle management operations of enterprises while being open source," Satish Yadavalli, vice president for cloud and infrastructure services at Wipro, said.

Wipro said that DDS will also help enterprises simplify integrations and developers, and application owners can access a repository of customised application program interfaces (APIs). The pricing pay-per-use as a service model will ensure cost predictability, while being easily dispersible to various business units, it said.
"With data volumes growing exponentially year-on-year, provisioning, protection, patching, performance and copy data management operations are becoming even more tedious and expensive and this partnership aims to solve that," Bala Kuchibhotla, vice president and general manager of Nutanix Era and business-critical apps at Nutanix, said.
San Jose, California-based Nutanix, founded by Indian origin entrepreneurs, said that this will help its customers with rapid provisioning of the database for various business lines while also enabling non-IT users to consume services through a self-service portal saving time for customers. The solution supports multiple database technologies and hence is easier to integrate with other third-party cloud management platforms, the company said.

Indian IT services firms are bracing for a washout year amid the coronavirus pandemic as most economies have been under lockdown mode for more than two months now, with several companies expected to shutter down owing to the impact of lost business.
Read: Coronavirus India LIVE updates
Early this month, In a rare move, Bengaluru headquartered Wipro has reserved its quarterly earnings guidance for the first quarter of the current financial year. The country's fourth-largest information technology (IT) services company by revenues closed the final quarter of the financial year 2019-2020 with 4.7% year-on-year growth in gross revenues.

Last month, a Nutanix survey found that India is among the leading countries in the world that is moving back apps from the public cloud back to on-premise data centres.
---