Deal Roundup: April dealmaking concludes at a grinding pace; top cheque is an internal infusion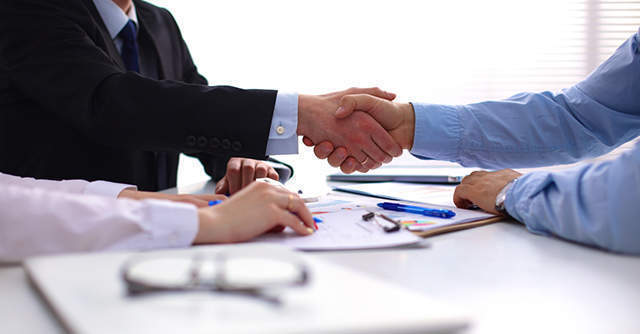 Weekly investments in Indian technology startups closed April in representation of a consecutive degrowth, with as little as $115.98 million deployed during the fifth week. Out of the 19 deals reported, eight did not disclose investment values.
The fourth week of April has seen deals amounting to $126.39 million, while the third week had seen an off-chart growth with deals amounting to $429.32 million, primarily bucketing parent infusions and inside rounds.
The majority of the deals during the week were early stage investments, with a sizable chunk of six investments being bridge rounds, while four companies were seed stage investments -- showing renewed but cautious investor interest in early stage funding in a Covid-19 stricken business climate.

Read: VC investments in India plunge to $2.2 billion in Jan-Mar 2020: KPMG
The top most sector in the week was digital media, in an interesting variety of media-tech applications in services -- vernacular story-telling platform Pratilipi, news aggregation platform Newsbytes, newspapers publishing partner platform NewsReach, artificial intelligence (AI) enabled video bot platform for career management Expertrons and meme sharing platform Memer.
Top Funding Deals
Flipkart Marketplace and PhonePe: The marketplace entity of the Singapore parent holding of e-commerce startup Flipkart reportedly got a $62 million internal infusion from the parent company, while subsidiary and digital payments platform PhonePe got a $28 million infusion.

Pratilipi: The Bengaluru-based self-publishing platform Pratilipi raised $9.7 million in a Series C funding round led by Chinese technology conglomerate Tencent Holdings.
MYSUN: The Noida-based rooftop solar energy solution provider raised $4.5 million in a bridge funding round, dubbed as pre-Series A, from existing investors.
Convosight: The New Delhi based community management platform raised $4 million in a bridge funding round, dubbed 'pre-Series A', from IvyCap Ventures and Surge, the accelerator programme of Sequoia Capital India.

NIRA: Bengaluru based Shuhari Tech Ventures, which owns and operates online small loans platform NIRA, raised $2.1 million in a bridge round, dubbed a 'pre-Series A' round, from undisclosed new and returning angel investors based out of Europe and India.
Fittr: The Pune based fitness platform, owned and operated by Squats Fitness, raised $2 million in a bridge funding round, dubbed a 'pre-Series A' round, led by Surge.
Tigerhall: The networking and mentorship startup raised $2 million in a bridge funding round, dubbed a 'pre-Series A' round, led by Surge.
M&A

Memer: Vernacular social media platform ShareChat acquired Kae Capital-backed meme sharing platform Memer to integrate the latter's product suite into its content offerings.
---