In Brief: Jio Platforms may get new US, Saudi investors; Aeris launches smart fleet platform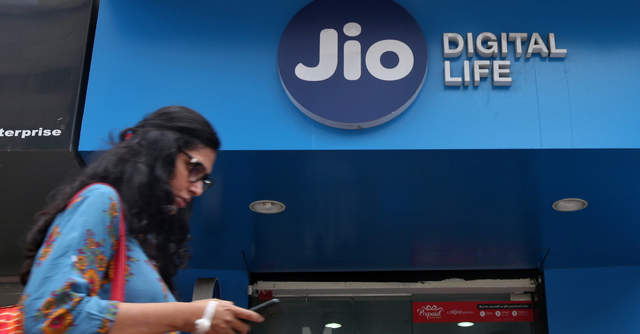 The Saudi sovereign wealth fund and General Atlantic may invest in Reliance Jio Platforms, The Economic Times reports. The US-based private equity firm General Atlantic is in talks to invest about $850 million to $950 million in Jio Platforms while Saudi Arabia's Public Investment Fund is also considering buying a minority stake, the report said. Last month, Facebook invested $5.7 billion for a 9.99% stake in Mukesh Ambani-led company. Silver Lake Partners and Vista Equity Partners have also bet on the platform.
Read: Jio Platforms hauls in $8 bn in three weeks as Vista Equity gets on board with $1.5 bn cheque
Aeris Communications launches Smart Fleet Platform
San Jose, California-based technology company Aeris Communications has rolled out a smart fleet platform. It is an end-to-end connected platform and telematics solution for the fleet owners, according to a statement. The solution manages fleets on a single platform and has features to help maximise fleet efficiency and operational excellence. The features include live remote tracking and tracing of vehicles, B2B web portal and mobile app access, single-view dashboard and, remote control with geofencing and immobilisation.
Sachin Bansal adds CoCo under Navi General Insurance

Walmart-owned ecommerce platform Flipkart's co-founder Sachin Bansal has added general insurance brand CoCo under Navi General Insurance, Entrackr reports. CoCo provides insurance policies across health, motor, travel, and home among others. No other changes have been made to the existing management and leadership team. Vijay Sinha continues to be the chief executive officer (CEO) and managing director (MD) of Navi General Insurance, it added.
Read: Sachin Bansal pumps $383.8 mn into his investment vehicle Navi Technologies
Razorpay continues hiring amid lockdown
Online payment gateway Razorpay says it will continue to hire for roles across product and engineering teams to curb the increasing demand and enable seamless online transactions for its partner businesses, according to a statement. The Bengaluru headquartered company is hiring for over 50 positions including backend, frontend, data sciences, and product management. The company claims to have doubled its headcount from 330 to 770, in the last 12 months.

Read: Online payments dip 30% during 30 days of lockdown: Razorpay
Microsoft's Diana Kelley on security risks in Covid-19 era
With companies adopting work from home model to ensure business continuity amid Covid-19 induced pandemic, the term insider risk has taken a new meaning. According to Diana Kelley, chief technology officer, cybersecurity field, a blended workforce-- from remote full and part-time workers, consultants, freelancers to contractors-- has added to the complexity of cybersecurity. This calls for a better security management system ensure people on the inside do not create risks. In an article, Kelly lists five benefits of using cloud-based customer identity and access management, which include persistent identities, data transparency, better audit trails, improved security and enhanced experience.
---