Logistics marketplace LetsTransport raises $1.3 mn from BlackSoil Capital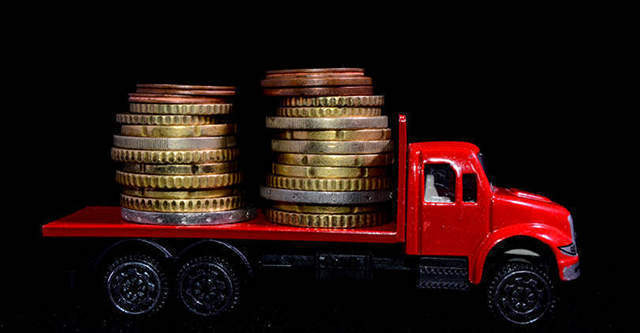 Diptab Ventures, which runs intra-city logistics marketplace LetsTransport, has raised $1.3 million ( about Rs 10 crores at current exchange rates) from Mumbai-based non-banking financial company BlackSoil Capital.
The fresh capital comes shortly after LetsTransport announced a debt funding of $1.7 million from InnoVen Capital. BlackSoil had invested Rs 10 crores into the company in November 2018.
LetsTransport has so far raised a total of $25 million from a mix of equity and debt investors, according to data from VCCEdge. Fosun RZ Capital, Bertelsmann India Investments and Mitsubishi Corporation are among its other investors.

"Covid-19 pandemic has shaken the world and no industry is immune to it. Only those industries will survive that are able to transform themselves into an organized and tech-enabled industry and intra-city logistics is one such space," Ankur Bansal, co-founder and director, Blacksoil said.
Founded in 2015, by IIT Kharagpur alumni Pushkar Singh, Sudarshan Ravi, and Ankit Parasher, the Bengaluru-based startup provides urban logistics solutions to enterprises. LetsTransport clients can book trucks and manage bookings through a mobile app, call and website. It counts Amazon, Flipkart, Bisleri and Coca-Cola among its clients.
The startup deals in the light commercial vehicle segment, in the distance range up to 300 kilometres.

LetsTransport's other value-added services include screened drivers, audited and GPS (global positioning system)-enabled vehicles, point-to-point billing, status updates and 24×7 service.
"We are continuously scaling our network and improving our capabilities to help streamline urban logistics for enterprises... We are working hard to convert this pandemic into an opportunity by maximizing the conversion of the unorganized sector into an organised one," Singh said.
The company is present in 15 cities in India and claims to have over 60,000 drivers on its network.

A handful of logistics-tech startups have raised venture capital investments in the past two months. In May alone, TechCircle reported four fundraises in the logistics-tech sector.
Intra-city logistics services provider Blowhorn raised an undisclosed sum in a debt round from venture lender Trifecta Capital last week. Shiprocket raised $13 million in its Series C round of funding led by Tribe Capital. BlackBuck raised $4 million from returning venture lender Trifecta Capital. Loadshare Networks raised about $13.2 million from Beenext in a Series B funding round.
BlackSoil runs a diversified alternate credit platform for startups, small and medium-sized enterprises, and real estate firms. It provides customised credit solutions to borrowers based on their business model and cash flow structure. Blacksoil claims to have disbursed more than 400 crores to over 40 startups.

---