Leo Capital, angel investors back logistics marketplace Vahak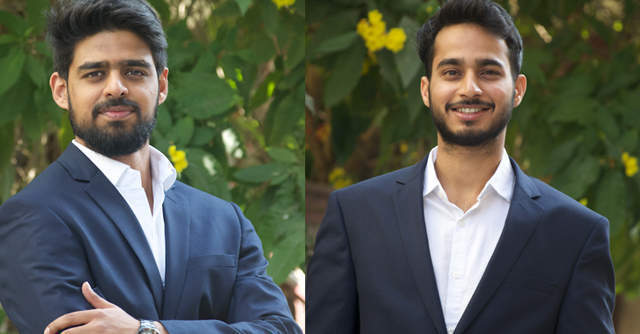 Epictus Solutions India, which owns and operates online road transport marketplace Vahak, has secured an undisclosed amount in a seed funding round led by Leo Capital.
Amit Gupta, Abhishek Goyal, Ramakant Sharma and Harsh Pokharna, founders of Yulu, Tracxn, LivSpace and OkCredit, respectively, participated in the round, along with angel investor Archana Priyadarshini, as per a statement.
The Bengaluru headquartered company said it will deploy the funds to strengthen its team, develop technology and expand its customer base.

"The trust gap currently present in the Indian road transport market highly limits the business potential and expansion for transporters, agents and lorry owners. This is where Vahak steps in to leverage technology and help the stakeholders connect with each other. We believe that online brand creation, coupled with a huge network, can bring in wonderful growth opportunities, especially for the small and medium scale transport businesses," Karan Shaha, co-founder and CEO of Vahak, said.
Shaha, with Vikas Chandrawat, set up the company, which enables logistic firms to connect with truck owners, brokers, and other transporters on an online platform, in 2017.
Vahak claims to have built a transporter network of over 40,000 with a reach in more than 3,000 locations in the country. It operates in New Delhi, Mumbai, Ahmedabad, Pune, Kolkata, Chennai, Visakhapatnam, Raipur, Bhopal, Lucknow, Bengaluru and Kochi.

The startup competes with companies such as Convoy, BlackBuck and Porter in this space.
"Before investing in a startup, we primarily look out for tech leverage and the ability for significant scale-up. Vahak founders have a deep-rooted experience of logistics at the ground level, which enables them to understand and speed up the technology adoption for these businesses," Dinesh Singh, investor at Leo Capital, said.
"Logistics is a booming sector and there is a huge need for a marketplace like Vahak, especially at a time when the Covid pandemic and resultant economic downturn has necessitated the resumption of inter-state business Covid-19 activities," Singh added.

Founded in 2017 by serial entrepreneur and angel investor Rajul Garg and Shwetank Verma, Leo Capital is a venture capital firm focused on early-stage technology investments. It has companies such as diabetes management app BeatO, women's community platform SHEROES, and edtech startup Edureka on its portfolio. In March, it funded fashion imaging technology startup FlixStock.
Annual investments in the logistics sector are set to reach $500 billion by 2025, according to a study by the India Brand Equity Foundation. The sector is already witnessing technological disruption with business-to-business logistics startups employing technologies such as robotics, automation, data analytics and internet of things, it said.
Earlier this week, Diptab Ventures, which runs intra-city logistics marketplace LetsTransport, raised $1.3 million from non-banking financial company BlackSoil Capital.

Last month, logistics aggregator Shiprocket raised $13 million in a Series C funding round, led by Tribe Capital.
Around the same time, Bengaluru-based logistics startup Loadshare Networks raised $13.2 million from venture capital firm Beenext in a Series B funding round.
In April, RoboticWares, a Delhi-based startup that owns and operates logistics management platform FarEye, raised $23 million in a funding round led by Microsoft's corporate venture capital investment arm M12.

---