Arkam Ventures reaches first close of maiden fund at $43 mn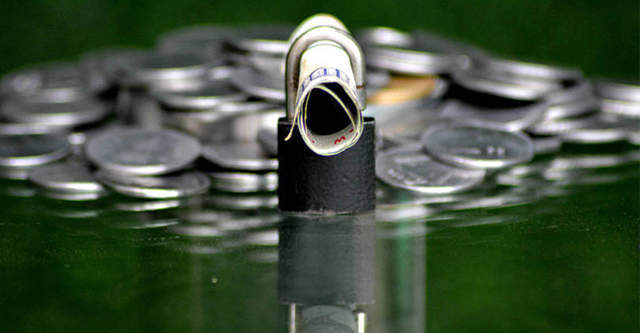 Early stage venture capital firm Arkam Ventures has announced the first close of its debut fund that has a corpus target of Rs 700 crore ($92.5 mn at current exchange).
The company, previously known as Unitary Helion, has received commitments of Rs 325 crore ($43 mn) for the first close, Rahul Chandra, managing director at Arkam said in a LinkedIn post.
Paytm founder Vijay Shekhar Sharma; Flipkart co-founder Binny Bansal; Info Edge's Sanjeev Bhikchandani; MakeMyTrip CEO Rajesh Magow; Mekin Maheshwari, former chief people officer of Flipkart and Kumar Sudarshan, co-founder at QwikCilver are among the investors backing the fund.

Chandra, who previously co-founded Helion Venture Partners, launched Arkam in May 2017. He was later joined by Bala Srinivasa, former partner at VC firm Kalaari Capital.
Bengaluru based Arkam also made two investments so far -- microlending platform KrazyBee and business to business ecommerce platform Jumbotail – and is preparing to announce three more deals, Chandra wrote.
The fund will focus on financial services, healthcare, food, grocery and mobility.

Chandra said the fund's primary target is the 'middle India' or the 400 million people who make between Rs 3.5 lakh and Rs15 lakh ($5,000-$20,000) a year in family income. They are the main drivers of economic growth and consumption in India and almost 70% of wallet share of these consumers is distributed across the four aforementioned sectors, he said.
"These will be our focus areas although we will not shy away from any opportunity that is genuinely disruptive. We know there are many outstanding founders with a deep understanding of middle India; founders who are designing tech-centric solutions for providing essential services to this market. They are the disruptors we seek to partner with and support," the post said.
Amid the pandemic-induced economic slowdown and weak consumer sentiments in the retail segment, several venture capital firms have managed to raise funds to support their portfolio startups.

Last week, Houston, Texas headquartered real estate firm Nitya Capital signed a partnership deal and infused an undisclosed amount in Iron Pillar Holdings, which runs an eponymous venture capital fund that invests in mid-stage technology firms in India.
Info Edge India, the parent entity of jobs classified portal Naukri.com, is planning to raise $50 million from limited partners outside the group. This is half of the total corpus of $100 million (around Rs 750 crore) that it wants to raise for its venture capital fund, Info Edge Venture Fund (IEVF), over the next three years.
Last month, TechCircle reported that Bengaluru based venture capital firm Exfinity Ventures, founded by former information technology (IT) services executives, has raised Rs 80 crore ($10.5 million) as part of the first close of its third fund.

In the same month, Utsav Somani, the India head of San Francisco-based investment crowdfunding platform AngelList, launched a micro venture capital fund called iSeed.
ADQ, formerly known as Abu Dhabi Development Holding Company, launched a new venture capital fund to invest in early stage businesses in India and Southeast Asia, in May.
World Bank arm International Finance Corporation (IFC) has committed an equity investment of $10 million to Endiya Partners Fund II, the Hyderabad based venture capital firm focused on seed stage investments in emerging technology startups.

Singapore-based venture capital firm Antler announced its foray into the India market and hired Urban Ladder co-founder Rajiv Srivatsa as a partner to lead its operations in the country. The company aims to raise a $50 million India-focussed fund and invest in 40 startups in its first year.
In April, New York headquartered venture capital firm Lightspeed Venture Partners announced the close of its $1.5 billion Lightspeed Opportunity Fund, which it expects to invest in breakout portfolio companies across geographies.
India focused fund Orios Venture Partners has announced raising Orios Select Fund I to invest in post-Series B rounds in portfolio companies.

---