Slack, AWS collaborate to tap into enterprise communications market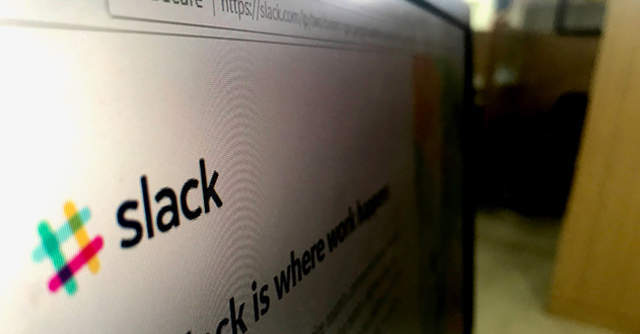 Seattle, Washington-based cloud computing giant Amazon Web Services (AWS) has signed a multi-year agreement with business communications platform Slack Technologies.
California-based Slack will migrate its video and audio calling capabilities to communications system Amazon Chime, as it enters the fray in a space currently led by companies such as Zoom, Microsoft and Cisco.
Slack will utilise AWS' storage, database, security, machine learning and analytics solutions, while the Amazon unit will offer Slack as an option for its teams to communicate and work together, as per a statement.

"By integrating AWS services with our channel-based messaging platform, we're helping teams easily and seamlessly manage their cloud infrastructure projects and launch cloud-based services without ever leaving Slack," Stewart Butterfield, CEO and co-founder of Slack, said.
Read: Zoom chooses Oracle as cloud infrastructure provider to support user base
The collaboration also helps Slack tap into AWS' global infrastructure to ensure faster adoption of its platform by enterprise clients and allows it to choose which country or region its data is stored at rest, according to compliance requirements, the statement said.

Launched in 2013, Slack had close to around 12 million daily active users as of October 2019, with 12.5 million concurrent users.
Additionally, Slack's enterprise key management solution will be combined with that of AWS to provide better security and visibility to their customers.
Data transfer between Slack and AWS will be done through Amazon AppFlow, which will allow customers to transfer data bi-directionally between multiple Slack channels and AWS services, the statement added.

Read: AWS launches machine learning-powered enterprise data search service
"Together, AWS and Slack are giving developer teams the ability to collaborate and innovate faster on the front end with applications, while giving them the ability to efficiently manage their backend cloud infrastructure," Andy Jassy, CEO of AWS, said.
---