Complaint against Club Factory in ED for FEMA violation; former country manager quits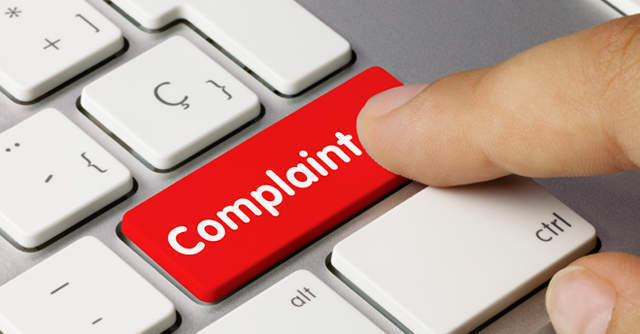 Hangzhou headquartered e-commerce company Club Factory is in the government cross-hairs again following a complaint filed against the platform with the Enforcement Directorate (ED) on June 11 for allegedly violating Foreign Exchange Management Act (FEMA) guidelines.
The complaint was filed by Manish Sharma, a Delhi-based company secretary for a legal and secretarial firm.
A copy of the complaint reviewed by TechCircle states that Globemax Retail Pvt Ltd was created as a subsidiary of Club Factory. The company incorporated in August 2019, lists multi-brand retail trading in its articles of association and has 100% shareholding by foreign entities.

The shareholders in the entity are Hong Kong registered A2Z Trade Ltd and Club Factory CEO Vincent Yun Lou, making it a 100% FDI company.
The complaint alleges that this is a violation of rules as 100% FDI is not allowed by the government in multi-brand retail.
The complaint was first filed with the Reserve Bank of India which directed the complainant to approach ED.

When asked about the complaint, the company in an emailed statement told TechCircle, "We have no knowledge about any complaint and do not wish to comment on the same. Globemax Retail is a B2B entity and is not engaged in any retail trading. We are fully complying with the applicable regulations and do not wish to comment on any speculations."
Documents examined by TechCircle also revealed that Club Factory incorporated a payment entity called Kiwipay Pvt Ltd in 2019 to offer transaction services for consumers and businesses. It includes payments for utilities, fare collection, mobile and card payments, point-of-sale services among others.
The entity did not show up in the list of RBI approved payment system providers as on May 31, 2020.

"We do not wish to comment on speculative rumors. We are fully compliant with the rules governing the industry and follow all regulations," said an email statement by the company in response to specific queries sent by TechCircle on email.
Further, the platform has also seen the departure of Ashwin Rastogi, who was previously the country manager of the company as per data from 2018 and later updated his profile as heading strategy for the portal. The company said that, "We also do not comment on individual employees joining or leaving," in response to the question on the departure of Rastogi.
Sources informed TechCirlce that Rastogi left the company a month back.

The company has also defaulted on payment and reconciliation of dues owed to vendors including logistics partners and affiliate networks which include coupon and promotion sites. Email sent by Club Factory to the vendors show dues from January 2020, citing Covid-19 as reason for delay in settlement of payments.
Most of the vendors for Club Factory are in an agreement with the China entity which operates the platform and have been told that payments will be reconciled only in June, confirmed vendors TechCircle spoke to.
The company did not comment on the specific query either.

Club Factory which was founded by Vincent Lou in 2014 has been in the government crosshairs previously for evasion of custom duties and payment of GST on shipments imported from China. The company was accused of misusing the 'gift route' wherein no tax is levied on items worth less than Rs 5000 as gifts from Non Resident Indians sent to family. Following this Club Factory saw a drop in order volumes and had its shipments seized at the Mumbai port as the government allowed only life-saving drugs and rakhis under the gift route.
The company had also onboarded a large number of Indian sellers on its platform to comply with Press Note 2 issued by Department for Promotion of Industry and Internal Trade (DPIIT) which does not allow a single seller to account for more than 25% of sale on an e-commerce platform. The company claimed that 70% of its shipments were served by Indian Small and Medium Enterprises (SMEs).
---