Covid-19 pushes online sale of smartphones, apparel: Facebook, BCG report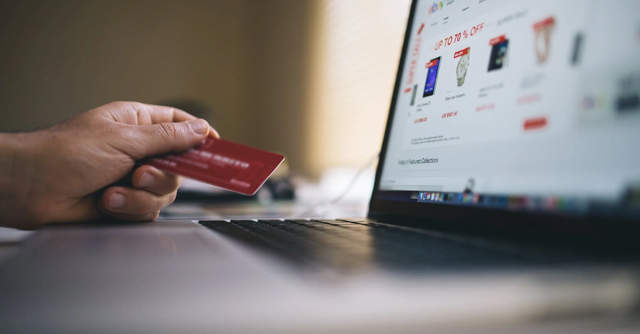 The pandemic has significantly increased the digital influence among urban customers purchasing smartphones, apparel and non-foods consumer products -- a trend that is expected to remain elevated in the post Covid-19 world too, as per a study.
Conducted by the Indian unit of social media major Facebook and global analytics firm Boston Global Consulting, the study estimated that digital mediums have influenced 70% of mobile phones, 60% of apparel and upto 25% of non-food consumer packaged goods purchases in March and April.
The study recorded responses of 5,757 individuals in the country in three waves -- while 2,106 people were interviewed in the first wave, the second and third wave surveyed 2,324 and 1,327 people, respectively.

Additionally, the report forecast an increase in the share of online smartphone purchases to 45% in the new normal from 38% in pre-coronavirus levels.
"We (Samsung) have taken the onus to create new shopper journeys to aid physical distancing by leveraging our digital technologies with our deep retail presence in India. Facebook is our partner in this journey of helping our retail channel discover and target local consumers digitally," Asim Warsi, senior vice president of Samsung India, said.
Similarly, the number of people buying apparel and consumer products online has increased 30-40% during the crisis, most of whom are likely to continue shopping online, the report said.

Apart from Samsung, large retail chains such as Mondelez India and Big Bazaar have also made Facebook their digital partner.
"Understanding that time and safety are the essence of the moment, we are leveraging all existing channels, and experimenting with new ones-- direct to consumers to serve our consumers. The key is to continue to remain agile and adapt to the changing requirements of our consumers and to facilitate ease of service across channels," Anil Viswanathan, marketing director of the chocolates division of Mondelez India, said.
The pandemic has also spurred demand for virtual experiences and do-it-yourself (DIY) sessions, and resulted in stronger adoption of digital services, which indicates the increased day-to-day dependence on smartphones for people in major cities, the report said.

"We are now seeing businesses convert this increased digital influence into tangible business outcomes. The opportunity for businesses now is to adopt new solutions that are now available, across the funnel," Sandeep Bhushan, global marketing solutions head of Facebook India, said.
The report comes a month after the 'Turn the Tide' study, also conducted by Facebook and BCG, which showed that micro-targeting via social media was the key for retail brands to boost their online marketing.
---