South African firm Naspers invests $500 mn in India in FY20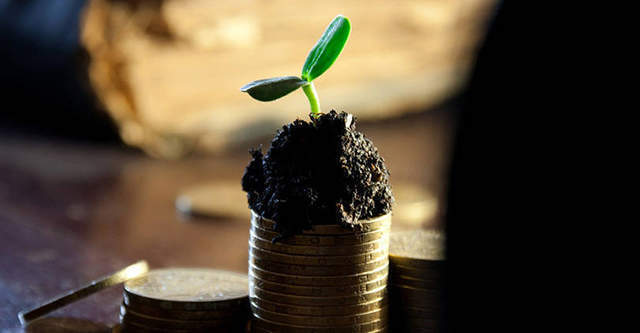 South African technology, media and telecom company Naspers has invested $500 million in India across education, logistics, ecommerce and ride sharing sectors in the financial year 2019-2020.
In the same period last year, the firm invested over $1 billion in startups in the country, with a $716 million capital infusion in Swiggy and $383 million in education technology platform Byju's -- the latter recently crossed a $10 billion valuation after a Bond Capital fund infusion.
The $500 million investment figure included Naspers' $30 million capital infusion in logistics network provider ElasticRun for a 20.57% stake in October 2019 and the $81 million that it has pumped into social commerce app Meesho since August 2019.

In April 2019, it acquired the digital payments offerings of Wibmo for $66 million to expand its fintech and payments business PayU's reach in India. The company also spent $163 million to acquire a majority stake of 79.2% in consumer lending company PaySense.
As part of the annual results for the financial year ending March 31, 2020, Naspers on Monday said that its overall food delivery business doubled revenues, while the payments and classifieds segments were termed profitable at the core.
Food delivery platform Swiggy witnessed a 182% year-on-year increase in revenue as it expanded to 520 cities and signed up 1.6 lakh restaurant partners, the Naspers annual report showed. Revenues from Swiggy's private brand business was comparable to top 10 food brands in India, it said. Prosus, the international internet assets division of Naspers, which pumped in $100 million into the food delivery company in February, currently holds a 40.02% stake in the business, it said.

Addressing the impact of Covid-19 on its business, Naspers said: "In India, Swiggy has been permitted to continue operating during the lockdown but this was not implemented uniformly across the country. Swiggy's services have been halted in some regions. It is engaging with national and regional authorities in India."
India continues to be the primary market for the firm's payments business, making up 51% of the total transaction volume processed by the company for the financial year. Payments service provider PayU has also been expanding its credit business in India -- it now registers $10 million monthly issuances through the new business.
"PayU is setting the ambitious goal of building a strong credit franchise in India," the report said, adding that the business saw an initial drop in transaction volumes in payments due to the Covid-19 pandemic.

During the financial year, Naspers also listed its international ecommerce and internet businesses under new entity Prosus on the Euronext stock exchange in Amsterdam in September 2019. Prosus brought in global deals worth $1.3 billion across segments this financial year.
"While the global societal and economic impacts of Covid-19 are likely to persist for some time, we are confident of our ability to weather the storm. We also expect that group businesses are likely to benefit from a further acceleration of the underlying trend toward online -- brought about by the Covid-19 pandemic -- to emerge well-placed for long-term growth," Bob von Dijk, group CEO of Naspers, said in a statement.
---