Four Brigade REAP-incubated proptech startups raise fresh funds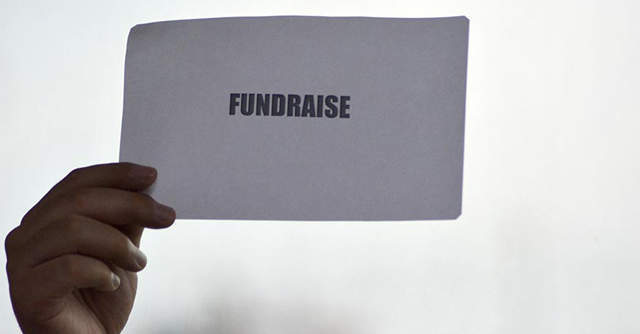 Portfolio companies of Brigade Real Estate Accelerator Program (REAP), including residential security company LiveSafe, painter aggregation platform Aapka Painter, home renovation solutions provider Renewate, and artificial intelligence and virtual reality-based customer engagement services provider PropVR, have raised fresh capital.
The accelerator programme, run by Bengaluru-based Brigade Enterprises, aims to disrupt the real estate sector with technology.
Angel investors, who did not want to be identified, have invested an undisclosed amount of capital in LiveSafe, an electromagnetic radiation management platform that looks to make residential spaces safer, a Brigade REAP spokesperson told TechCircle. The company was founded by Neehar Rao.

Additionally, adhesive manufacturer Pidilite has infused Rs 5 crore in Aapka Painter, a Bengaluru-based on-demand service provider that aggregates home painters on its platform, the spokesperson said. Anupam Singh Chauhan and Dhivya Raghavan set up the company in 2015.
Renewate, which claims to be India's only platform that provides renovation and refurbishment services, has raised an undisclosed amount of funds from London headquartered Better Capital. The firm was founded by Suratik Ghatak and Debashree Ghatak in 2017 to formalise the unorganised sector. The venture capital firm has earlier backed companies such as Inspektlabs, and Slice.
Also, the spokesperson said that Chennai headquartered PropVR has received an undisclosed amount of capital from unidentified angel investors. The IIT Bombay-backed startup, which provides an online virtual tour software to create an immersive walkthrough for any physical space or 3D rendered space, was founded by Sunder Jagannathan and Srinath Kandala in 2018.

The company is yet to respond to additional queries on the fundraise from TechCircle.
Read: Meet the 6 startups that graduated from Brigade REAP's accelerator programme
"This is a well-earned validation by proptech startups that are addressing some long-standing inefficiencies in traditional real estate. I see that more developers are looking at technology to establish and accelerate their growth in both commercial and residential real estate. While Covid-19 has given an added stimulus, I expect the adoption of proptech companies to only grow manifold," Nirupa Shankar, director, Brigade REAP.

Additionally, the accelerator said that it will accept invitations for its eighth cohort till July 8.
"For cohort 8, REAP continues to look for startups that are looking to disrupt the business of real estate. Innovations with nanotech, alternative building materials, digital asset management, AI-based project and site management, video analytics and internet of things (IoT) remain our focus areas," the Brigade REAP spokesperson told TechCircle. The programme is set to begin from the last week of July, the spokesperson added.
Read: Meet the five startups graduating from Brigade Group's third accelerator batch

Founded in 2016, the accelerator runs a four month programme for property technology startups to help them create scalable and sustainable businesses. So far, it has mentored over 30 startups, such as internet of things (IoT)-oriented company Bluesinq Automations, clean air delivery systems firm Clairco, security provisions company Dextra Square, last-mile logistics platform Exprs and environmental consultant Smarter Dharma.
About 40% of Brigade REAP's portfolio startups have raised external capital from investors such as Aarin Capital co-founder T Mohandas Pai, Singapore-based early stage investment firm SB Ventures and New York-based venture capital firm Quake Capital, the statement said. The startups have witnessed an over 160% average increase in revenue within one year of graduation from its programme, the statement added.
---