Margins and digital deals help IT firms duck Covid-19 blow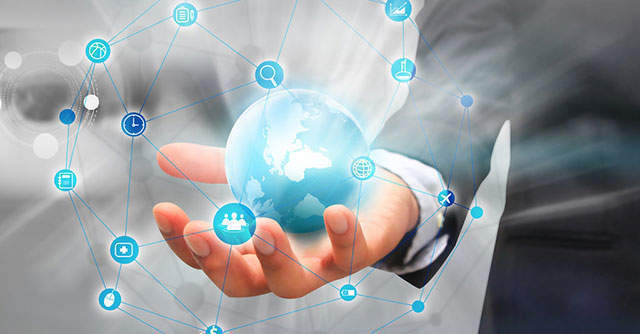 Indian information technology (IT) services companies have remained relatively unscathed despite the economic stress caused by the Covid-19 pandemic. From an increase in remote work to a rise in demand for digital transformation services, companies have been quick in responding to changing market conditions.
However, as North America and Europe struggle with the impact of the pandemic, industry watchers believe that the worst might not be over yet.
Indian IT services giants --Tata Consultancy Services (TCS), Infosys, Wipro and HCL Technologies -- recently reported results for the quarter ended June 30, a period that was considered a litmus test for the companies' resiliency against Covid-19.

Chief executives of Indian IT firms maintain that the demand situation has bottomed out and that revenue might grow sequentially over the next few quarters.
"The expectations itself was muted due to sudden shock in the system and the actual numbers came out less bad than the expectations. In the IT industry, the impact always happens with a lag and we need to closely watch the next few quarters. However, the major IT players have handled the shock well," V Balakrishnan, former Infosys CFO and founding partner of venture capital firm Exfinity Ventures, told TechCircle.
According to DD Mishra, senior research director at Gartner, the real effect will be seen in Q2 and Q3 as the impact is often gradual for the industry to conclude that the worst is over.

Most major IT services companies saw a decline in revenue in constant currency during the June quarter as well as on a sequential basis when compared with March 2020.
The country's largest software firm Mumbai-based Tata Consultancy Services (TCS) reported a 6.3% decline in the June quarter, while Bengaluru-based Wipro reported a 4.4% decline in revenue in constant currency terms.
The country's third-largest software firm HCL Technologies saw a marginal increase of 1% revenue growth in constant currency. This was mostly attributed to the growth in its products and platforms division, which the Noida-based firm acquired from technology giant IBM, which rose 77% during Q1.

Bengaluru-based Infosys, which is also the country's second-largest software firm, reported revenue growth of 1.5% in constant currency during the quarter while also confident enough to give a full-year forecast of revenue growth in the range between 0% and 2%.
HCL, TCS and others remained cautious, giving projections of a quarter on quarter growth from Q1 for the subsequent quarters of the current financial year with normalcy being restored from around Q3.
Concerns remain even as digital demand rises
IT services companies tend to be the worst affected during client budget cuts. On the other hand, product firms have recurring license revenues even when new acquisitions suffer.

"The technology product companies are expected to do better because they have recurring license revenue which is more like a fixed cost for enterprises. It didn't get impacted that much as services in uncertain times. Some slow down maybe there in growth but overall software product firms did better than service firms during the last three to four months," Pareekh Jain, founder of Bengaluru-based technology consulting firm Pareekh Consulting said.
For the quarter, Infosys emerged as an outlier as it has been outperforming its peers, barring HCL, since the current CEO Salil Parekh took over the reins in January 2018.
Like predicted by CEO Parekh, Infosys reported a 25.5% growth in digital revenue, which now contributes to 45% of the company's revenue.

The digital stream, which fetches better margins, might not sustain well into the remaining quarters while core IT remains an issue. HCL saw its services business decline by 7% during the quarter.
"The moot question is whether these incremental digital and cloud spending will offset the traditional IT spending which is impacted due to customer-side issues like bankruptcy, cost-cutting and business issues," said Balakrishnan.
The caution is warranted. The US economy is expected to shrink by anywhere between 7-8.5% this year while the European Union has projected the economy to contract by 8.7% in 2020.

The UK economy is also projected to see a gross domestic product decline of 8% this year.
"Whether it will remain sustainable or not will depend on providers are able to enhance and expand and transform business and operating models. Those who manage to set the post Covid-19 narrative will be able to sustain the growth of Q1," Mishra said.
These two regions together contribute to around 80% of the revenue of the $190 billion IT industry.
"There is no end to the uncertainty caused by the pandemic. The hope of V or U shaped economic recovery is fading soon with recurrence of the second wave of infections across the globe," said Balakrishnan.
Margins to stay steady
IT services firms also saw better than expected margins.
Currency depreciation, frozen hiring and salary increments, higher utilisation rate of employees owing to work from home (WFH) and fewer leaves taken by employees, as well as the cancellation of travel for sales and marketing and events have helped the IT firms to improve their margins during a tough quarter.
"The positive thing about many service providers is their performance in the margin. Many service providers ran tight ship and showed better than expected margin," Jain said.
HCL's 20.5% margin during the June quarter was 3.5% higher than during the same period of last year. Infosys has seen an increase margin by 1.6% over the preceding quarter. Wipro improved its margin by 1.4% sequentially and 0.6% year-on-year to 19%.
However, TCS, which always enjoyed very high margins, saw a marginal decline of 0.5%, but still registered 23.6%, which is more than 2-3% higher than its peers.
Balakrishnan said that remote working significantly reduced travel costs and some marketing costs.
"While there was some increase in enabling costs towards WFH, overall the net looks positive from the first quarter numbers," he added.
The temporary suspension of work visas by the US government and the greater offshoring is also expected to help the IT firms to sustain the margins for the rest of the year. This will also likely force the US customers to offshore more work to India.
"If the pandemic plays out long and WFH becomes more mainstream and customers get adjusted to the new normal, then offshoring should definitely increase. It will have some impact on the topline but it will be very positive for bottomline and cashflow," Balakrishnan said.
---