In Brief: Govt bans 47 more Chinese apps; Jack Ma summoned by Indian court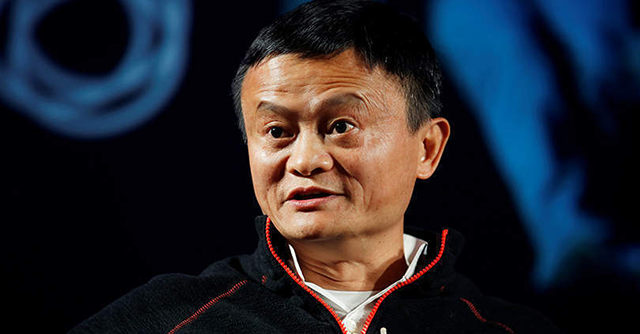 The Indian government has banned 47 apps of Chinese origin, in addition to the 59 banned nearly a month ago, as per an India Today report. The complete list of the apps is expected to be released soon, the report said. Additionally, India is also set to examine over 250 apps, including gaming platform PUBG and Alibaba-linked apps, for user privacy and national security violations, the report said, citing government sources.
Jack Ma summoned to India over wrongful termination complaint
Chinese ecommerce giant Alibaba and its founder Jack Ma have been summoned by an India court by July 29 over a wrongful termination case, according to a report on Reuters. The complaint, filed by Pushpandra Singh Parmar, former employee of Alibaba's UC Web, alleges the company censored content seen as unfavourable to China, while its apps UC Browser and UC News showcased false news "to cause social and political turmoil", the report said, citing court documents.
Messaging app WeChat blocks Indian users
Tencent-owned social communications app WeChat has blocked Indian users from sending or receiving messages on its app, according to a report by Entrackr. The development follows the recent ban imposed by the Indian government on 59 Chinese apps over security concerns. Several users, who were automatically logged out of the WeChat app, took to Twitter to report the issue, the news portal said.
DPIIT to set up panel to vet GeM vendors

All vendors registered on the government e-Marketplace (GeM) have been asked to issue a certificate declaring their compliance with the latest procurement norms that seek to restrict Chinese suppliers, The Economic Times reported. The Department for Promotion of Industry and Internal Trade (DPIIT) is expected to set up a committee, comprising senior officials from ministries of home, external affairs and other concerned departments, to vet all applications from neighbouring countries, the report said.
Read: DPIIT gives etailers until August 1 to tag new products with country of origin
Former Microsoft exec arrested in US for fraud
Mukund Mohan, a former Microsoft executive, has been arrested and charged in the US for fraudulently applying for over $5.5 million in coronavirus relief funds, The Economic Times reported. Mohan reportedly applied for eight loans to six of his companies under the US Paycheck Protection Programme (PPP), which gives loans to businesses to retain workers during the pandemic, it said. The complaint alleges that Mohan did not employ a single person in those companies, and some did not even have a business, the report said.
Software firm SirionLabs rolls out analytics solution

Software company SirionLabs said it has launched an analytics and contract extraction product SirionAE. The solution will help organisations digitise legacy contract portfolios and gain visibility into risks, entitlements and obligations from a central dashboard automatically, a statement said. The company claims that SirionAE delivers a higher level of insight than competing products at five times the speed and 50% the cost.
Zoho inks deal with NASSCOM Foundation to help NGOs
Chennai headquartered software-as-a-service (SaaS) provider Zoho has signed up as a partner for the BigTech Donations Program, a technology donation and assistance initiative run by the NASSCOM Foundation and TechSoup Global to aid non-profit organisations in India. Zoho will launch a budget-friendly programme, called Zoho Creator for Nonprofits, to provide eligible organisations access to its low-code development platform to create custom software solutions, a statement said.
Deep tech startup Avataar.Me doubles workforce in India
Bengaluru headquartered deep tech startup Avataar.me said that it has doubled its workforce in India. The company now has 50 employees across its development centre in Bengaluru and sales offices in San Francisco and Gurugram, a statement said. Additionally, the company said it plans to continue expansion and hire 100 more employees by December.

---