In Brief: Reliance Brands buys out Unilazer stake in Zivame; Google extends WFH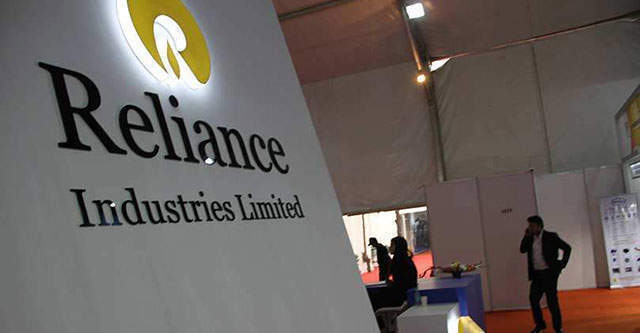 Mukesh Ambani-led Reliance Brands has bought out the stake of Ronnie Screwvala-owned Unilazer Ventures in lingerie retailer Zivame, The Economic Times reported. The RIL subsidiary, which retails luxury labels such as Jimmy Choo, Tiffany and Diesel, is expected to pay upto $160 million to acquire the 15% stake, it said. Additionally, Reliance Brands is in talks with other partners to take full control of the startup, it said.
Google extends WFH for employees till July 2021
Technology giant Google will extend the remote working option for most of its 2,00,000 employees and contractors until July 2021, according to a report by The Economic Times. The notification from CEO Sundar Pichai may potentially affect other Alphabet companies as well, the report said. Earlier, the company had asked employees to work from home till December 31.
Uber to expand last mile logistics services in India
To offset the falling revenues from its primary ride-hailing business, Uber has partnered with retail and ecommerce companies to expand its last mile logistics services Uber Connect and Uber Essential in India, as per an Inc42 report. The company looks to scale C2C platform Uber Connect, which people can use to send and receive packages, and B2C platform Uber Essential, which provides emergency travel services, it said.

Read: Uber elevates Prabhjeet Singh as head of India and South Asia
Zoomcar partners with electric mobility solutions provider ETO Motors
Sequoia Capital-backed car rental startup Zoomcar has partnered with Hyderabad headquartered electric mobility solutions provider ETO Motors to offer a variety of platform services for the latter's electric, shared three-wheeler business. Under the deal, Zoomcar will provide ETO access to its proprietary technology stack, which emphasises security and maintenance of vehicles, as per a joint statement said.
PayU launches UPI AutoPay feature for merchants
Digital payments provider PayU said it has rolled out a UPI AutoPay feature for merchants to automate recurring payment collections. Each transaction will have a limit of Rs 2,000, the statement said, adding that the feature will also increase consumer convenience by streamlining recurring payments such as mobile bills, electricity bills, education and OTT platform subscriptions.
Canadian firm D2L inks deal with Edutech to strengthen India presence

Canadian edtech technology and software solutions provider D2L has entered into a strategic partnership with Chennai-based Edutech Group unit Edutech India. The former looks to provide local, on-the-ground support to key stakeholders in the Indian education sector to help with their digital transformation journeys, the statement said. Brightspace LMS, a D2L offering, leverages artificial intelligence and machine learning to provide solutions such as gaming engine, adaptive learning and actionable learning analytics to "enable the future of learning in India," it said.
Mindtree seeks to reclassify founder promoters as public shareholders
Information technology services firm Mindtree's board has requested markets regulator Securities and Exchange Board of India (SEBI) to reclassify its founder promoters and their family members as public shareholders. The development follows the company's approval of the same request made by promoters Subroto Bagchi, Krishnakumar Natarajan, NS Parthasarathy and Rostow Ravanan in March, months after engineering conglomerate Larsen and Toubro took over the Bengaluru based firm.
---