Uber gross bookings in Q2 drop 73%, amid muted recovery in India mobility biz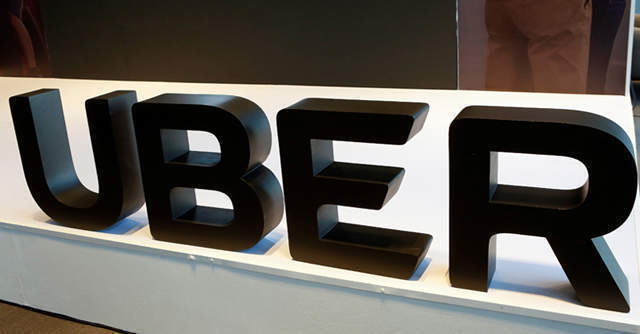 San Francisco, California based ride hailing company Uber Technologies said that the Asia market, excluding India, was leading the recovery of its mobility business from the effects of the Covid-19 pandemic.
"Asia, ex (excluding) India is in the recovery lead. We've seen gross bookings of Hong Kong and New Zealand at times exceed pre-COVID highs. European trends have also been encouraging," CEO Dara Khosrowshahi said during an earnings call, following the announcement of the company's second quarter results for the financial year 2020-2021.
At 10%, India is reportedly the slowest recovering market for the company's ride hailing business, even as other large markets, such as Brazil and the US saw 39% and 23% recovery, respectively, between mid-March and July 26, according to data sourced by the Times of India.

The mobility business of the NYSE listed company saw a 73% year-over-year decline in gross bookings due to the pandemic for the quarter ending June 30, 2020, and generated $50 million in adjusted EBITDA profits overall, CFO Nelson Chai said.
The company reported a net loss of $1.78 billion for Q2, compared to $5.24 billion for the same period a year ago.
The company's delivery business has grown to match its ride hailing business, Khosrowshahi said, with the firm expecting to garner a gross booking run rate of nearly $30 billion annually on the basis of the performance of the former in the current quarter. Gross bookings for delivery stood at $ 6.9 billion for the quarter ended June 30, 2020, over $3.4 billion in the corresponding quarter a year ago.

It plans to leverage delivery as a service to acquire customers, increase food delivery orders, as well as grocery and medicine deliveries across the globe, with the exception of India.
In January, the firm sold its food delivery business UberEats in India to Ant Financial-backed Zomato for $206 million in a cash and equity deal, giving it exposure to a 9.99% stake in Zomato.
"Even in a market like India today, the unit economics are improving as we see through our investment in Zomato," Uber CFO Chai said.

Zomato had earlier said that it saw the unit economics on its orders improve in the past 18 months. In a company blog, CEO Deepinder Goyal said that the company was making Rs 27 per order during the first quarter of financial year 2020-21, compared to losing Rs 47 per order during the same period last year. For financial year 2019-20, the food delivery and restaurant aggregation platform doubled its year-on-year revenue to $394 million from $192 million in the previous year, while its losses widened to $293 million from $277 million a year ago.
In May, Uber launched its customer-to-customer package delivery service, Uber Connect, across nine cities in India, though there has been no update on that front.
---