In Brief: ZestMoney raises capital; After Jio, Google mulls stake buy in Policybazaar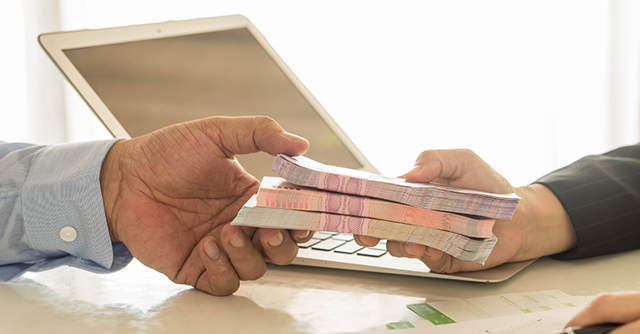 Bengaluru based Camden Town Technologies, which runs digital lending marketplace ZestMoney, on Saturday raised $10.67 million (Rs 80 crore) from venture capital firm Primrose Hills Ventures, Inc42 reported. The company's last known funding round, prior to this, was in December 2019, when it secured $15 million in an extended series B funding round led by Goldman Sachs. Last month, digital payments platform Google Pay integrated ZestMoney as the first lender on its Spot platform for businesses.
Watch: How AI helps ZestMoney predict customer behaviour
Google may pick up minority stake in Policybazaar
Technology firm Google may acquire a 10% stake for $150 million in online insurance platform Policybazaar, according to a report by The Economic Times. The investment is likely to be part of the $10 billion that Google has pledged to invest in India over the next five to seven years. The investment may also see SoftBank, which currently holds a 15% stake in Policybazaar, make a partial exit, the report said, citing sources close to the development.
Delhi govt begins consultation to draft new startup policy

The Delhi government on Saturday began the consultation process for the new startup policy, media reports said, citing an announcement from chief minister Arvind Kejriwal, made in a meeting with industry experts. HCL co-founder Ajai Chowdhry, Sequoia Capital managing director Rajan Anandan and Indian Angel Network co-founder Padmaja Ruparel, who were present in the meeting, are expected to provide inputs to draft the new policy, the reports said. The government is also expected to release the draft online and seek public opinion soon.
Haryana govt partners with SIDBI to develop MSMEs
The Small Industrial Development Bank of India (SIDBI) has signed a memorandum of understanding (MoU) with the Haryana government to develop the micro, small and medium enterprise (MSME) ecosystem in the state. SIDBI, which has set up project management units in 11 states, will launch one in Haryana as well to facilitate initiatives, such as designing schemes for equity support, interest subvention, resolution of stressed MSMEs and learning events for entrepreneurs, a statement said.
Airtel rolls out 4G services in Andaman and Nicobar
New Delhi based telecom firm Bharti Airtel said it has launched an "ultrafast 4G service" in the Andaman and Nicobar islands. The firm has set up an undersea optic fiber link, inaugurated by prime minister Narendra Modi, which will connect the islands with Chennai and boost 4G services, a statement said.
Trell sees 800% increase in screen time after Chinese app ban

Bengaluru headquartered Trell Experiences on Monday said that it witnessed an 800% surge in the total screen time on its visual blogging app Trell, since the Chinese app ban. The platform, launched 2017 by Arun Lodhi, Prashant Sachan, Pulkit Agrawal and Bimal Rebba, helps users create short videos in regional languages. The company, which claims to have a user base of 45 million, said it has grown ten fold since the Chinese app ban and recorded five million new content creators from tier 1 and tier 2 cities in the same period.
---