In Brief: Reliance in talks with ByteDance for TikTok's India ops; Classplus to raise $15 mn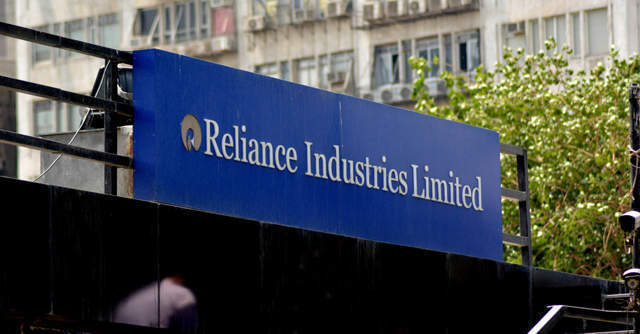 Chinese company ByteDance, which owns TikTok, is in talks with Reliance Industries for investment in the video platform's India business, TechCrunch reported. The companies began conversations late last month and are yet to reach a deal, the report said. TikTok India claimed to have over 200 million users before it was banned in June.
Ed-tech startup Classplus to raise $15 mn in funding
New Delhi-based Bunch Microtechnologies, which owns business-to-business (B2B) edtech startup Classplus is close to raising $12-15 million in an undisclosed funding round from Falcon Edge, Entrackr reported. The report revealed that the funding round might exceed an $18-20 million figure as two more investors are in initial talks.
Read: RTP Global leads $9 mn funding round in edtech platform Classplus
MasterCard seeks stay on payment of equalisation levy on digital transactions

Global payments platform MasterCard has knocked on Delhi High Court's door to seek a stay on payment of equalisation levy on digital transactions. The Purchase, New York-based company said that the levy would lead to double taxation, the Economic Times reported. In April, India had begun imposing an equalisation levy of 2% on purchases through foreign e-commerce platforms with access to the domestic market.
Dell Technologies, NITI Aayog's Atal Innovation Mission unveil Student Entrepreneurship Programme 2.0
Round Rock, Texas-based technology company Dell Technologies has rolled out the second student entrepreneurship programme in partnership with NITI Aayog's Atal Innovation Mission (AIM). With this programme, both organisations aim to transform innovative prototypes into fully functional products, a statement said. SEP 2.0 will enable student innovators to work closely with Dell volunteers and avail mentorship to create a test-bed for their innovation and collect customer feedback.
Business process management firm WNS to leverage Uniphore's conversational service automation platform
Speech recognition startup Uniphore on Thursday said that it will offer its advanced conversational service automation platform to a business process management company WNS. Under the deal, WNS will leverage the former's AI and automation capabilities to offer unique digital customer experience (CX) solutions integrating human-assisted design and domain expertise through its solution called EXPIRIUS, a statement said. This move will help WNS to accelerate customer response management and automate processes.
Enterprise Software Firm Celusion Technologies develops video KYC platform for PNB Housing Finance

Enterprise software firm Celusion Technologies on Thursday said that it has developed a video KYC (know your customer) platform for Punjab National Bank (PNB) Housing Finance. This solution will help the housing finance company to verify the KYC documents and the customer's face identification and match via a video call, a statement said.
Fintech startup Payswiff wins Visa everywhere initiative 2020 in India
Global payments firm Visa today announced that it has picked a point-of-sale (PoS) solutions provider Payswiff as its grand winner of the first Visa Everywhere Initiative (VEI) challenge in India. Over 260 fintechs participated and the company received over 400 applications, according to a statement.
Aye Finance ropes in Samir Mehta as deputy CEO
Technology-focused non-banking financial company Aye Finance on Thursday said that it has appointed Samir Mehta as its deputy chief executive officer. In his new role, Mehta will be expected to work on the company's business and implement strategies, a statement said. Prior to the current role, he served as a chief business officer at Hero Fincorp. Mehta is an alumnus of the Indian Institute of Management (IIM) -Lucknow and National Institute of Technology (NIT) – Kurukshetra.
NoBrokerHood updates app with a bunch of security features to help residents amid Covid-19

NoBrokerHood, the integrated visitor, society, and payment management app by property listing platform NoBroker.com, said that it has added a bunch of new security features to its existing suite of services. Some of the features include a touchless entry with face recognition, temperature checks for visitors, mandating masks for all, live patrolling with a live tracker, ultraviolet (UV) sanitisation, and guard-talkie for guards, among others, The Bengaluru headquartered company said in a statement. The startup claims that this move is aimed at securing the premises and reducing the risk of catching or spreading infection.
Read: Tenants eye shared houses, co-living spaces amid pandemic: NoBroker
Suhail Sameer joins BharatPe as group president
New Delhi-based QR code-based payments app BharatPe has appointed Suhail Sameer as its group president. In his new role, Sameer, along with co-founder and CEO Ashneer Grover, will be responsible for building the organisation, merchant network, business, and revenue, a press statement said. Sameer, an IIM Lucknow, and DTU alumnus has worked with RPSG Ventures as a designated partner, president for RP-Sanjeev Goenka Group. He still continues to be a managing partner at OTP Venture Partners.
Turbostart invites applications for its second cohort

Startup accelerator programme Turbostart on Thursday said that it has opened the registrations for the second edition. The programme will begin from August 15, 2020 and will go on until September 30, 2020. According to a statement by the company, the top 25 most startups will get up to Rs 2 crore each in funding. Turbostart will also help startups in business model validation, product strategy and positioning, market support, product-market fit, technology, architecture, scalability and access to customers.
Read: InnovationQore unveils the first edition of its startup accelerator programme Turbostart
Coralogix to invest $30 mn over 5 years
Machine learning-fueled log analytics and monitoring solution provider Coralogix on Thursday announced its plans to invest $30 million in India over the next five years. The company also plans to offer its customers in India its local Amazon Web Services (AWS) regional services support and data storage capabilities, a statement said. This service will help companies comply with the upcoming security law in 2021. Additionally, it has launched an onsite team to offer comprehensive sales and customer support to Indian firms, it added.
---