Mumbai Angels leads bridge funding round in sales augmentation platform Dave.AI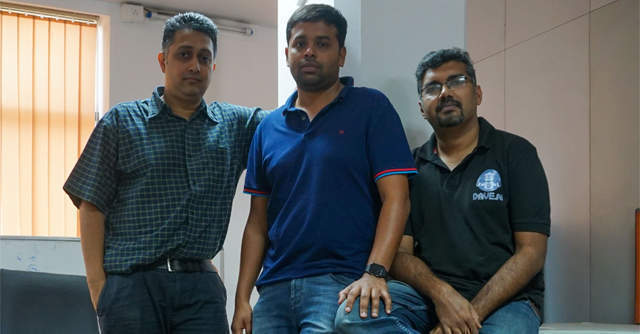 Sociograph Solutions, which owns and operates artificial intelligence (AI) sales augmentation platform Dave.AI, said on Thursday that it has raised an undisclosed amount in a bridge funding round, dubbed a pre-Series A round, led by Mumbai Angels Network.
Venture capital firm Green House Ventures Accelerator, seed fund network IIIT Technology Venture Partners and Crestere Technologies CEO Mohan Kumar also participated in the round, a statement said.
The Bengaluru based startup said it will use the fresh capital to enter new markets and sustain growth at a global scale.

"We are pleased to be backed by investors who understand the technology and believe that world-class deep technology products can be built in India. Dave.AI is an enterprise-grade AI platform for creating the next generation of sales experiences," Sriram PH, co-founder and CEO of Dave.AI, said. The former client partner at HCL set up Dave.AI in 2016 with retail entrepreneur Ashok Balasundaram and former chief engineer at Samsung R&D Institute Ananthakrishnan Gopal.
Dave.AI helps enterprises manage their sales processes efficiently and augment customer product discovery experiences. It claims to deliver increased customer engagement, conversion rates, optimised product mix and average order value per customer.
"From replacing chat bots with virtual avatars to creating contactless experiences in physical spaces, the startup's patent pending empathetic AI technology is creating a new dimension for product discovery moving away from the traditional websites and four walls of stores and banks. Dave.AI's avatars can be deployed on the web, in kiosks, (and) virtual reality and augmented reality (products)," the statement said.

The company raised a seed capital of $0.01 million in August last year from IIIT-H Foundation, as part of the latter's deep tech accelerator Avishkar. In March, it bagged $0.07 million from angel investors Neeraj Kaushik, Bharat Kapoor and Sushil Kapoor, according to data from research platform VCCEdge.
"With the increasing influence of AI in our daily lives, Dave.AI is making the most innovative products, which have a very promising potential in the new world of Covid. Using NLP technology for sales analysis can help give a new dimension for marketing and advertising," Jital Shah, investor at Mumbai Angels Network, said.
The firm was among four startups shortlisted for the Maruti Suzuki programme Mobility and Automobile Innovation Lab's second cohort in February.

Read: Lockdown spurs angel investor platform Mumbai Angels to accelerate dealmaking
Lead investor Mumbai Angels Network has also backed companies such as defence tech startup Big Bang Boom, agri tech startup Agro2o, ostomy care startup Crimson Healthcare and digital content platform Knocksense, in the recent past.
Started in 2006, the organisation, with over 400 members across eight chapters, has made more than 135 investments, spent Rs 150 crore and made 30 exits.

---