HPE, LetsVenture launch initiative to aid enterprise-focused technology startups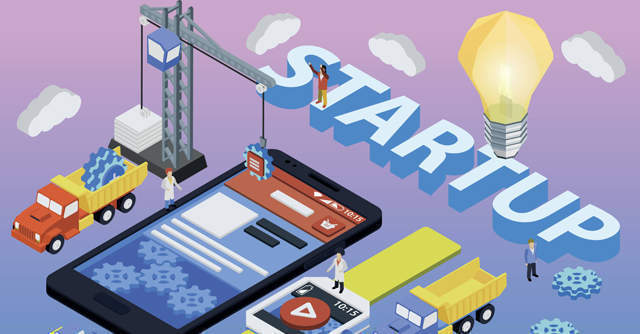 Software firm Hewlett Packard Enterprise (HPE) said it has launched a programme with angel investing platform LetsVenture to support startups in the artificial intelligence, DevSecOps, cybersecurity and intelligent edge sectors.
Dubbed the Digital Catalyst Program, the initiative will aid eight enterprise-focused and growth stage startups explore technology partnerships through licensing agreements, develop joint solutions and go-to-market models to address the digitisation challenges of enterprise customers, a statement said.
Applications for the programme will be accepted till September 18, the statement said.

The San Jose, California firm said it will also help the selected firms explore equity investment options through its Pathfinder programme. Pathfinder, the startup investment division at the company, has an annual budget of $100 million, with the option to obtain additional funds if necessary.
Additionally, startups in the programme will receive technology mentoring, market validation support, prototyping solutions and an opportunity to build joint solutions, the statement said.
"Covid-19 has acted as a catalyst in accelerating digital transformation around the world. The programme is our effort to connect the innovations by the Indian startup ecosystem with the digitisation needs of our enterprise customers," Som Satsangi, managing director at HPE India, said.

It may be noted that India houses the world's third largest startup ecosystem in the world, after the US and China.
"LetsVenture focuses on adding value to startups, not just with capital but by opening up meaningful networks. Partnering with HPE's programme will help create customer conversations for the deep tech enterprise startups," Shanti Mohan, co-founder of LetsVenture, said. The programme brings together capital, customer and community for the founders, she added.
In April, the Atal Incubation Centre (AIC) at Sikkim Manipal University partnered with LetsAccelerate, the startup incubation services arm of angel investing platform LetsVenture, to launch its first accelerator programme.

In May, LetsVenture rolled out an investment platform for high net worth investors and family offices under its LetsVenture Plus platform that will help participants access investments across growth-stage private companies and global funds.
To help combat the Covid-19 pandemic, HPE in May set up four cloud-enabled Covid-19 test labs and an equal number of outpatient department (OPD) centres in India. The company's centre of excellence (CoE) in Chittoor, Andhra Pradesh, has helped farmers save upto 40% water, increase crop yields and remotely monitor their farms during the Covid-19 lockdown, it said.
---