Short video app Mitron scores $5 mn in Series A from Nexus, others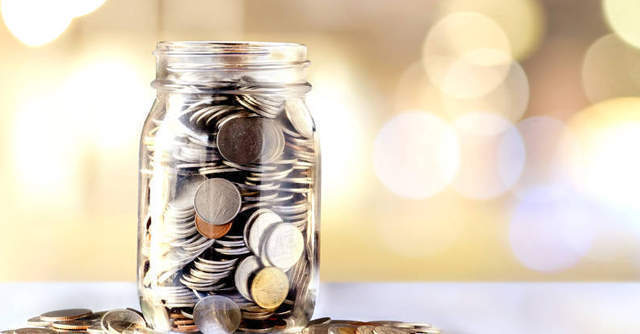 Mitron TV, which operates an eponymous short video app, on Monday said it has raised $5 million in a Series A funding round led by venture capital firm Nexus Venture Partners.
It will use the new capital to grow its user base and hire talent, the statement added.
Other participants in the funding round included venture capital firm 3one4 Capital, Arun Tadanki's private syndicate on LetsVenture and a clutch of angel investors -- MakeMyTrip's Deep Kalra, Spotify India MD Amarjit Batra and Google Cloud India MD Karan Bajwa, among others.

The Bengaluru-based startup lets users create, upload, view, and share short videos.
The latest funding round is the startup's second fundraise since its inception. It raised $260,000 million from 3one4 Capital and LetsVenture in July, according to VCCEdge data.
Mitron was launched in April by two computer science graduates -- IIT Roorkee alumnus Shivank Agarwal and Visvesvaraya National Institute of Technology alumnus Anish Khandelwal. The duo earlier worked at MakeMyTrip.

"Shivank and Anish are product-first, deep-tech and very iterative entrepreneurs. We have been tracking them for 3 months and loved the way they have evolved their thinking around content creation, community management and video delivery," Pratik Poddar, principal at Nexus Venture Partners said.
Mitron has over 33 million downloads on Google's Play Store, and sees 9 billion video views per month, CEO Agarwal said. According to the company, the app had reached a 10 million download milestone prior to the government ban on 59 Chinese apps.
"We have been rapidly improving our product experience and with this funding round, we plan to invest further in hiring top notch product and engineering talent that will help us build a world-class platform that can scale seamlessly," CTO Khandelwal added.

The exit of ByteDance owned TikTok and Helo has created a vacuum in the short video platform segment in India. Over a month since the ban, TikTok employees have started looking out for job opportunities at local alternatives, according to multiple employers in the consumer internet industry.
Earlier this month, two other players in the short video apps space raised funds.
While Trell scored $11.4 in a Series A funding round, Chingari raised $1.3 million in a seed round – also to hire talent, among other immediate goals.

---