In Brief: Saudi PIF may invest $1 bn in Jio; IBM to offer emerging tech courses for free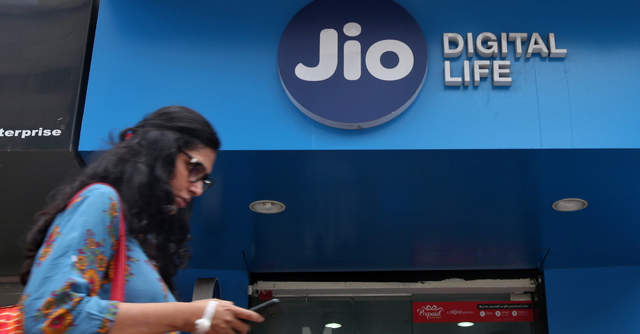 Saudi Arabia's Public Investment Fund (PIF) has initiated discussions with Reliance Industries (RIL) to invest $1 billion in Jio's fibre assets, Economic Times reported citing sources. PIF began talks after rival Abu Dhabi Investment Authority (ADIA) re-engaged with Jio on a plan to invest about $1 billion in its pan-India fibre assets, the report added.
IBM collaborates with NSDC to offer free digital skills training
Technology giant IBM on Friday said it has partnered with National Skill Development Corporation (NSDC) to offer Open P-TECH, a free digital education platform, focused on emerging technologies and professional development skills. IBM will curate online courses from Open P-TECH platform and offer it to users via NSDC's eSkill India portal to empower Indian youth on various skills to succeed in future careers, the statement said, adding that IBM will catalogue its over 30 Open P-TECH courses on eSkill India portal, with over 60 hours of learning, as a knowledge partner. The online courses include interest areas of cyber security, blockchain, artificial intelligence, machine learning, cloud, Internet of Things, along with professional skills, like Design Thinking to learners between 18 to 22 years for free.
Ola Electric co-founder quits
Ola Electric Ankit Jain has stepped away from his role in the company, according to multiple media reports. The development follows a series of high-profile exits at the SoftBank backed startup, and its subsidiaries.
Swiggy staff continue to strike in Chennai

Food delivery startup Swiggy resumed services on a lean scale even as most of its delivery executives in Chennai continued protesting against the new wage policy, according to multiple media reports. About 5,000 Swiggy executives have reportedly been on the protest demanding a pay increase as promised during recruitment.
Mesh raises funds from Y Combinator
Mesh, an internal social network for employees, has raised capital from Silicon Valley based startup incubator Y Combinator and others, according to an Economic Times report. Founded in March 2020 by Saurabh Nangia, Rahul Singh, and Gaurav Chaubey, Mesh is building an internal social platform for companies for employees to track daily and weekly tasks, manage long-terms goals, and get timely feedback from managers. It also operates a Facebook-like social feed that helps employees interact with their co-workers, to recreate a physical office environment, the report said, adding that users can share their work progress as well as like and comment on their co-workers' progress on the feed. The funding amount was not disclosed.
HCL Technologies launches a global hackathon
HCL Technologies on Thursday said it has launched a global hackathon to identify long-term technology solutions to the Covid-19 pandemic. Developers from across the globe, the company said in a statement, are competing with guidance and support from leading technology and healthcare companies, academic experts, and thought leaders through the hackathon.
Flipkart partners with Nepal's Sastodeal

Homegrown ecommerce company Flipkart on Friday said it has partnered with Nepal-based etailer Sastodeal to initiate cross-border trade opportunities for its lakhs of sellers. Sastodeal will host over 5,000 product verticals from Flipkart Marketplace such as baby care and kids, women's ethnic wear and sports and fitness, among others, the statement added.
QuEST Global enhances deep learning solutions with Intel's Industrial Edge Insights software
Global product engineering and lifecycle services company QuEST Global on Friday said it has enhanced its vision analytics and predictive maintenance solutions with Intel Edge Insights for Industrial. The deep learning solutions have been developed to help original equipment manufacturers (OEM) and Tier 1 suppliers in the industrial and semiconductor sectors to automate security and monitoring systems and manufacturing tools used for making semiconductor chips, the statement added.
---