Microsoft to train 900 Indian faculty members on quantum computing concepts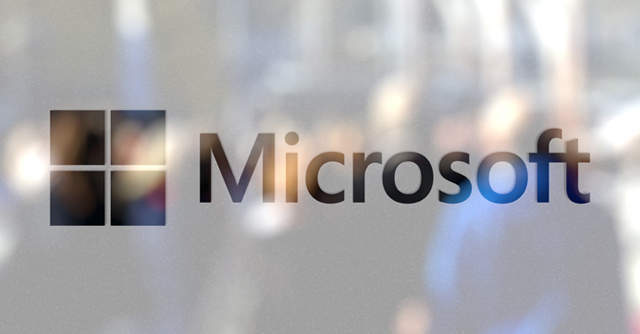 Redmond, Washington headquartered technology giant Microsoft has created an academic programme on quantum computing in partnership with Malaviya National Institute of Technology of Jaipur and National Institute of Technology, Patna.
The "Train the Trainer" programme, being undertaken by the employee innovation platform of Microsoft, the Microsoft Garage, is focused on building quantum computing skills and capabilities in the academic community in India.
The training will be a virtual event that will take place between August 24 and 29 and cover practical coding for participants on Microsoft Q# & Quantum Development Kit.

The programme will train 900 faculty members from universities and institutes that offer information and communications technology courses (ICT) across the country. This includes MNIT Jaipur, NIT Patna, IIIT-D Jabalpur, NIT Warangal, IIT Kanpur, IIT Guwahati and IIT Roorkee.
Key themes included in the programme are introduction to quantum information, concepts in quantum such as superposition and entanglement, information processing such as usage of qubits and quantum gates, as well as an introduction to quantum machine learning and machine programming, according to a statement.
"Through this initiative in India, we aim to develop skills in quantum at scale, which has the potential to trigger the new frontier of innovation, shaping the future of the IT industry in this part of the world," Rajiv Kumar, managing director, Microsoft India development center, and corporate vice president, enterprise+ devices India said.

Read: CBSE ties up with IBM to integrate AI curriculum in 200 schools across India
Microsoft said that quantum computing would help enable discoveries in the areas of healthcare, energy, environmental systems and smart materials.
The company also provides a cloud based quantum computing solutions builder called the Azure Quantum, which is an open cloud ecosystem that helps developers to access a diverse range of quantum software tools.

Microsoft also provides a quantum development kit, which is a developer tool that allows for the testing of quantum solutions on different development environments as well as provides limited access to QIO (Quantum inspired optimization) solvers that can help decipher quantum problems in software.
The quantum development Kit was made open-source in July 2019 helping a wide audience get access to and work on upcoming quantum computing issues.
Microsoft added that the training initiative would support the initiatives by the Ministry of Electronics and Information Technology (MeitY) to help enhance the technological skillset of academicians.

"Through this program, we aim to equip academia in India with the requisite knowledge to develop a comprehensive quantum learning curriculum in their institutions," Reena Dayal, Director, Microsoft Garage India & Chair for IEEE Quantum SIG said.
---