How AI and predictive analytics can help ecommerce tide over the Covid-19 crisis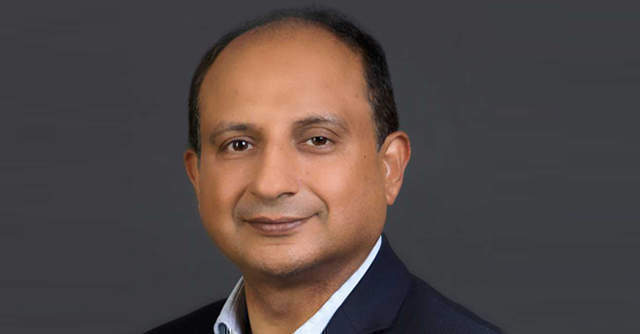 When the Covid-19 pandemic hit the world in March, demand for ecommerce services surged due to the implementation of social distancing norms and various lockdown measures taken to contain the virus, putting the ecommerce industry to the test.
As the world segued into the 'ecommerce way of life', the crisis radically changed consumer behaviour, with customers relying heavily on online services to buy groceries, medication, education and entertainment. Companies found themselves investing in technology such as predictive analytics, artificial intelligence and machine learning to help them find success in this new normal and improve revenue, optimise resources and provide personalised customer experience.
Below are some ways in which predictive analytics and AI are helping ecommerce companies stay ahead amid heightened demand:
Personalized product recommendations

AI and predictive analytics can intelligently scan through reams of data to analyse consumer preferences and provide personalized offers and product recommendations based on demographics, geo-location, purchase patterns and other personal information; thereby personalizing the entire experience and enhancing chances of a successful checkout. Similarly, AI and predictive analytics can analyse the shopping cycle to understand where a user drops off in the purchase journey and provide suggestions to enable a successful buy.
Leveraging insights to enhance customer experience
Ecommerce companies are using predictive data and AI to engage shoppers at every touchpoint throughout their shopping journey. To improve the pre-purchase experience, ecommerce companies are using AI to move beyond text-based search to visual search, by deploying computer vision technologies that allow users to search and buy the exact products they see in an image or a video frame. A visual search workflow makes online buying appealing and convenient for users.
Conversational commerce and support (chatbots/voice virtual agents)
Ecommerce bots have been around for a while and are extremely useful for online shoppers, whether to find products, identify offers, share shipping information or for customer service. When shoppers face issues or doubts, they want immediate clarification and attention.

Natural language processing (NLP) is helping understand the underlying intent of a chat. Additionally, there are NLP based multi-lingual voice assistants being integrated into ecommerce platforms. Conversational commerce is especially helpful for new segments of users buying online since the pandemic. The chat or voice based virtual agents provide optimized 24*7 support, push offers and discounts to reduce churn and give buying confidence to new users. The virtual agents and capabilities can be easily made accessible across websites, mobile, and social media channels of sales. With studies showing that 20% of buying decisions are made through chatbots, conversational commerce is indispensable for ecommerce companies.
Demand forecast and inventory control
AI is helping companies restore their disrupted supply chains. Machine Learning is being used to forecast demand and potential returns of products in specific zip codes. The algorithms factor the current and future trends, product reviews, and overall economic and environmental changes, to provide accuracy of potential demand and enable businesses to prepare accordingly. The demand forecasts are used to drive the entire logistics from network simulations in deciding how and where to open new fulfilment/ecommerce centres, and where to sort specific parcels to delivery fulfilment, from trucking to delivery in times of heightened demand. AI can also forecast labour requirements across the supply chain basis the demand/volume predictions.
Ecommerce companies are using AI to improve their warehouse automation through efficient sorting and delivery systems; predictive maintenance to minimize downtime and maintenance costs; AI-based route optimization systems reduce travel distances and predict delivery delays throughout the chain of custody and help reduce expenses. AI can thus optimize fulfilment, warehousing and transport operations across locations.

Machine learning algorithms are helping detect user identity basis previous usage patterns. The behaviour analytics can avoid fraudulent transactions from a user's profile and save cost of delivery, or refunds to the company, and improve customer satisfaction.
The difference between platforms that don't offer a personalized experience, recommendations, or chatbots and those that leverage AI for such offerings is conspicuous and customers are getting used to the latter. At the same time, AI is helping companies optimize operations and cut avoidable costs. Retail and ecommerce companies that can get ahead and adopt AI in their processes are expected to thrive during and post the pandemic.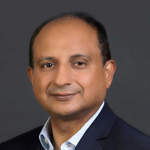 Pankaj Sachdeva
---
Pankaj Sachdeva is vice president, innovation and India site leader at Pitney Bowes. The views in this article are his own.
---