In the future, internet of things (IoT) will be deeply rooted in our daily lives. IoT can help in the transition towards building smart cities, smart homes, smart retail, and connected cars along with connected healthcare. It sounds incredibly complex, but putting it in simple words, IoT is nothing but a network of networks that connects physical objects, such as vehicles, machine tools, street lights, wearables, wind turbines, people, and other devices, via connectivity solutions in order to enable communication, exchange data, and derive actions.
With innovation in its pipeline, the market size for IoT spending is expected to register 15.4% y-o-y growth to reach $1.1 trillion by 2025. As per a recent FICCI-EY report, 'Future of IoT', which outlines the future of IoT from business potential and technology point of view, global IoT connections are predicted to increase with 17% CAGR from 7 billion to about 25 billion from 2017 to 2025.
Getting off on the right foot, an IoT implementation requires a complex web of vendors and technologies to deliver and manage connectivity services as a key part of achieving a successful launch. For instance, connectivity providers, endpoint makers, gateway providers, vendors of IoT platform software, other software vendors, providers of data center capacity, and management tools all need to come together to help accelerate your IoT deployment.
The four must-haves before the start of any IoT deployment include:
The right technology choice
The key to increasing internet penetration along with increasing IoT initiatives will act as a means of gaining technological momentum. In order to understand the concept of connectivity technologies as well as the best fit for your specific business needs; there are multiple options available, depending on location, business need, costs, etc. These may vary from Bluetooth connectivity, wi-fi connectivity and 2G*, 3G, 4G cellular connectivity to the soon-to-be delivered 5G. Technologies available include both proprietary and non-proprietary, each with strengths, weaknesses, and with different functionality and price.
Connectivity protocols can be broken into two overarching categories: standardized and proprietary. The differences between standardized (licensed) and proprietary (unlicensed) technologies is that standardised IoT connectivity runs in a managed spectrum, with existing cellular standards. The unlicensed, or proprietary technologies, run in an unmanaged spectrum. Examples such as SigFox, Ingenu, and LoRaWAN are intriguing innovations, but these networks only exist in a few cities. Unless you are developing a geographically constrained product, these networks likely won't work for your solution.
Comprehensive cellular coverage
No matter what the industry is or the business, having always-on connectivity - anywhere and anytime - is paramount and should be the starting point for your deployment. Without it, deployments suffer increased downtime, coverage costs go up and thought out business plans become far less effective. The overriding solution to this is multi-carrier and multi-technology coverage that ensures your business always can be connected to the strongest signals, regardless of location.
Making lives simpler, cellular IoT devices may be managed remotely with an IoT platform, to connect, disconnect, or troubleshoot devices wherever they are. With the right IoT platform, you can also monitor device downtime, usage and any other relevant metrics helping you to make the most of your IoT deployments.
Any IoT application needs security measures to protect against unauthorized access, especially for device tracking sensitive information such as healthcare devices or those susceptible to malicious acts. Cellular IoT devices can utilize private network technology (VPNs, APNs and IPsec protocols) to add layers of security to the device, network and data.
In-depth and timely support
Global support availability is becoming a turning point for IoT organizations. Support and troubleshooting for an IoT deployment can consist of several areas of importance, including onboarding and deployment support, help desk assistance, response time, first time right resolution, proactive problem notifications, and 24/7 online and automated information services.
Timely assistance and quality of support can break or make a deal. A good support infrastructure is capable of catching issues before they impact your business, thereby reducing troubleshooting times while maintaining maximum deployment uptime. In order to achieve a comprehensive level of support, it is essential to ensure that your devices and applications are dedicated to work at a level that meets your business M2M communication needs.
Easy and transparent device and connectivity management
A comprehensive connectivity management platform provides cost-saving controls and most efficient business results needed throughout the entire device lifecycle. Using such a platform, companies can gain timely insights, proactively identify usage and control billing, and take positive actions based on real-time data, thereby reducing the overall cost of ownership. Such an IoT connectivity management platform connects and streamlines the management of IoT devices with M2M (machine-to-machine) SIM cards.
Once you have deployed connected devices, the next most important thing to know is whether the devices and sensors are working properly. Issues that need to be addressed include:
Do we have proactive identification of usage and billing issues?
Do we have easy access to connectivity data?
Can we employ remote diagnosis and support?
Can we activate and de-activate devices ourselves without depending on network carriers?
Can we manage and control the billing ourselves?
Is there a simple-to-use interface to diagnose issues quickly?
How can the devices be latched to the best connectivity network?
Can we switch the service providers?
And using differing technologies?
One of the highly recognized aspects of deploying transparency is through proactive solutions.
The goal
To power growth to businesses through IoT, it is quintessential to manage multiple technologies with additional capabilities. In order to identify problems faster, resolve issues quickly and control costs at every stage of IoT device usage, you need a platform that provides complete control over your IoT / M2M (machine to machine) programs through the entire device life cycle. Such capabilities result in greater operational efficiencies, higher levels of automation and ultimately, a much lower total cost of ownership.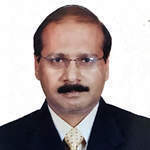 Gaurav Jain
---
Gaurav Jain is vice president- global support at Aeris Communications. The views in this article are his own.
---