PharmEasy gets CCI nod to buy Medlife; Melorra, ClanConnect.ai raise capital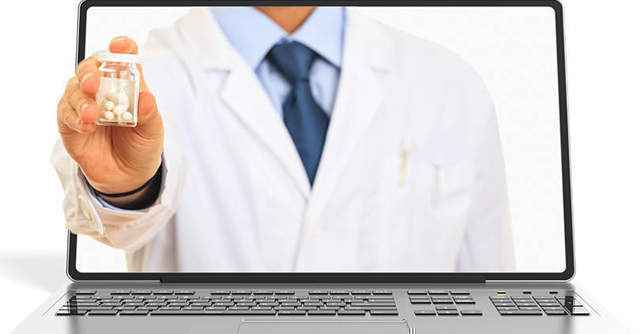 The Competition Commission of India (CCI) on Tuesday said it has approved online pharmacy services provider PharmEasy's proposal to acquire rival startup Medlife.
The merged entity will operate under parent company API Holdings, as the latter looks to scoop up 100% equity of Medlife, according to the antitrust regulator's statement. Additionally, Medlife promoters and shareholders will receive 19.59% equity of API Holdings post merger, it said.
The statement added that a detailed CCI order will follow.

API Holdings was incorporated in 2019 to house the merged entity of PharmEasy, and Ascent Health and Wellness Solutions. PharmEasy is currently operated by 91Streets Media Technologies.
"91Streets is the holding company of only PharmEasy. Eventually, there will be a new structure. At a high level, what is happening is API Holdings is the new holding company which will have the shareholders of both PharmEasy and Ascent. Below that there are a bunch of other companies," a person familiar with the matter had told TechCircle in August.
API Holdings carries out wholesale sale and distribution of drugs, transportation and delivery services, ecommerce and telemedicine platform operations, directly or through its subsidiaries.

Founded in 2015 by Dharmil Sheth and Dhaval Shah, Mumbai-based PharmEasy connects patients with chemist shops. In its last known fundraising, it secured $220 million from Temasek Holdings.
Bengaluru-based Medlife was founded in 2014 by Tushar Kumar and Prashant Singh. The platform, which initially offered online drug delivery services, later diversified into online doctor consultation and laboratory services too.
A majority of Medlife's investments was from Kumar's investment vehicle Prasid Uno Family Trust. It also raised about $21 million from Hero Fincorp in March this year.

Kumar and Singh also run Tulip Lab, a company that makes herbal and allopathic medicines. Kumar belongs to a family that owns drug maker Alkem Laboratories.
Jewellery brand Melorra raises $12.5 mn
August Jewellery, which operates digital-only jewellery brand Melorra, on Wednesday said it has raised $12.5 million in the latest tranche of the Series C funding round.
Private equity firms Symphony Asia, Lightbox Ventures and venture lender Alteria Capital, among other family offices, invested capital in the round, a statement said. Returning investors in the round included Lightbox, Dabur's Burmans and the Jeejeebhoy family office, it said.

The Bengaluru-based startup said it will use the fresh capital to expand its market presence and improve its technological capabilities and product development. It last raised capital in a $12 million Series C funding round in October 2019.
"Melorra is operating at positive unit economics and rapidly regaining its pre-COVID level revenues... The added benefit during the pandemic is that we are available online which helps us address the customer concerns around trust and safety. In light of the increased gold prices, we have also come up with innovations in jewellery," founder and CEO Saroja Yeramilli said.
Founded in 2015, Melorra aims to turn gold jewellery into affordable, daily wear and fashionable -- Zara-esque in a fast fashion model for young women. With no inventory, brick and mortar stores, factory or in-house logistics setup, Melorra bills itself an asset-light, capital-efficient business.

The company competes with omni-channel jewellery brands such as Caratlane, which is now majority owned by Tata Group firm Titan and Accel-backed BlueStone.
"In March when the pandemic hit, like so many other businesses around the world, Melorra saw sales volumes drop drastically… But over the past 4 months… Not only is their revenue on track to surpass pre-Covid levels, but they've done it while cutting their marketing spend by over 50%, and achieving positive unit economics," Lightbox co-founder and partner Siddharth Talwar said.
So far, Melorra has delivered to over 1,700 towns in India, from cities with a population of less than 10,000 to those above one million, the statement added.
ClanConnect.ai raises seed capital

Irida Interactive, the parent operator of influencer marketing services provider ClanConnect.ai, on Wednesday said it raised Rs 5 crore ($679,717 as per current exchange rates) in a seed funding round.
The investment was led by Venture Catalyst with participation from the Forest Essentials managing director Samrath Bedi, Droom founder Sandeep Aggarwal, Haptik founder Aakrit Vaish, and Redchillies VFX executive Haresh Hingorani, a statement said.
The startup was founded by public relations firm Value360 Communications founder Kunal Kishore Sinha, former head of digital media at Cheil India Sagar Pushp, and filmmaker Anshai Lal.
The ClanConnect.ai platform aims to provide an artificial intelligence-driven influencer marketing services that helps brands create data and result oriented influencer marketing campaigns, the statement added.
The global influencer market is valued at $9 billion and is expected to reach $24 billion by 2025, the statement said, citing Venture Catalyst co-founder Apoorva Ranjan Sharma.
Other venture capital firm-backed startups operating in the business of influencers in India include Bulbulshop, Do Your Thng and Marsplay.
---