NTT adds third hyperscale data center in Mumbai; lines up $2 bn investment to expand India operations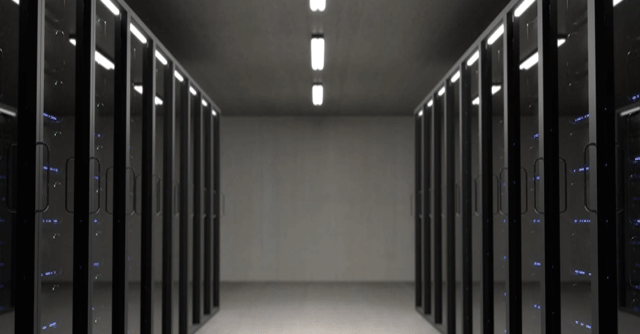 Global technology services and data centre provider NTT has set up its third high density and hyperscale data center in Mumbai. The London headquartered firm will invest around $2 billion to expand its network of data centers, networks and solar projects in India, it said on Wednesday.
Dubbed the Mumbai 7 datacenter, the new facility offers 375,000 square feet in co-location space and will host 5,000 racks with over 30 megawatts of load. The data centre will enhance NTT's load capacity in India by 30 percent.
NTT already operates two other hyperscale data centers in Chandivali in Mumbai. With the addition of Mumbai 7, the campus would become India's first and largest operational hyperscale data center park with a load capacity of 1000 megawatts and 13,000 racks.

The data center is already operational with a few anchor customers on board, the company said.
Hyperscale data centers, compared to normal ones, offer robust, scalable applications and hyperscale computing that is necessary for cloud and big data storage. A significant difference is a high fiber count across the network.
"India has been a key market for NTT Ltd's data center portfolio. Organizations today demand an ever-expanding global platform to reach their growing digital business objectives," Masaaki Moribayashi, senior executive vice president, services, NTT said in a statement.

Moribayashi added that the new data center would support demand for robust cloud services, digital entertainment and new technologies such as artificial intelligence.
"The data center provides end-to-end ICT solutions combining hosted infrastructure, network, security and managed services – to balance the critical IT load of businesses," Sharad Sanghi, CEO, global data centers and cloud infrastructure at NTT India, said.
Read: Rethinking data centers -- Finding synergies between cloud and traditional data centers

NTT's global data centers and cloud infrastructure division also announced the launch of a 50 megawatt photovoltaic (PV) power plant in Solapur, Maharashtra, which has been built in partnership with Tata Power. The Solapur plant will meet 83% of the energy requirements of the Mumbai data centres, with the option to scale up by another 50 megawatts in future.
The company aims to tap into the growing demand from global cloud service providers for data centers in India owing to a proposed data sovereignty law by the Indian government.
A study by Irish research firm researchandmarkets.com in July this year said that the Indian data center market size would cross $4.5 billion by 2025, growing at a compound annual growth rate of over 4%. In August, New York based 451 Research pegged India's data center growth at 23% between the period of 2017 and 2022, led by the new data sovereignty laws.

With the addition of Mumbai 7, the number of data centers NTT operates in India touches 10, with a presence in Mumbai, Bengaluru, Chennai and Delhi. Its total capacity in the country stands at over 1.5 million square feet at over 150 megawatt power.
The company also plans to double its capacity in India over the next few years to strengthen its hybrid ICT solutions portfolio.
Also read: Outlook 2020: Why data centers will be one of our most important assets

In terms of regions, 38% of NTT's data centers are in the Asia Pacific region, 30% in the EMEA, and 16% each in the US and India. The company also plans to launch new data centers in the UK, Japan, Germany, USA, Malaysia and Indonesia in the next few months. NTT said it will connect the Asian data traffic hub in Singapore to Myanmar and India where it feels there is an exponential growth in demand for data capacity.
---