Cure.fit hives off cloud kitchen brand Eat.fit, turns to digital-first model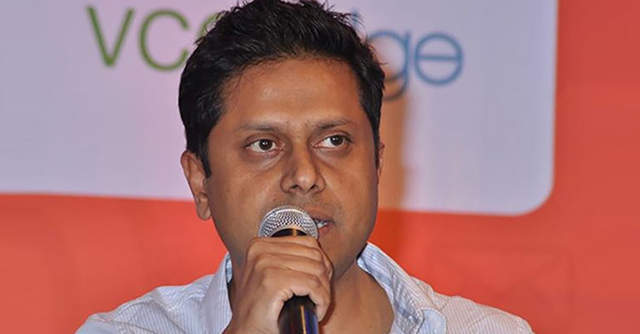 Temasek Holdings backed omnichannel health and wellness platform Cure.fit said it will spin out its cloud kitchen brand Eat.fit into a separate entity. The move will enable the cloud kitchen business to raise equity capital independent of the holding company for business expansion.
Cure.fit which owns the Cult.fit and Mind.fit brands of fitness and meditation centres also stated that it would now focus on digital offerings.
The announcement comes months after reports surfaced that Cure.fit had laid off 70% of its workforce from the cloud kitchen business in the wake of the Covid-19 pandemic. Eat.fit also shuttered operations in 12 cities in May. In its downsized form, Eat.fit operates 15 kitchens in two cities, selling via third party food delivery platforms and the Cure.fit app, said the statement.

"Making Eat.fit a separate entity will allow us to dedicate more time and resources in an efficient manner to make the business grow and deliver value to our consumers, and we hope that doing so can help us deepen our impact in the cloud kitchens and food delivery category in India," Cure.fit founder Mukesh Bansal said.
Food delivery platforms have suffered a major setback due to the Covid-19 related lockdown even as customers stayed away from placing orders online. As a result expansion and investment in the cloud kitchen business also took a backseat as third party logistics player Shadowfax and food delivery unicorn Swiggy scaled back cloud kitchen operations.
The pandemic has also affected the business of Cure.fit which has had to realign its business with digital offerings instead of its offline gyms, yoga and meditation centres. The statement said that Cure.fit was also restructuring its business verticals.

"Cure.fit has pivoted to digital-first approach and has moved most of its services online. Our digital verticals have grown enormously and are very well received, adopted, by the consumers," Ankit Nagori, co-founder at Cure.fit, said.
Though the government allowed gyms and yoga centres to reopen in August, customers are unlikely to come back due to the widespread fear of Covid-19.
In March when Cure.fit raised $109 million from Temasek, the brand operated 180 Cult.fit gym and fitness centres and 35 centres of Mind.fit. Cure.fit also had plans to expand to 800 centres in a year before Covid-19 hit the economy.

---