Govt-run supercomputer body to use Nvidia infra to build next system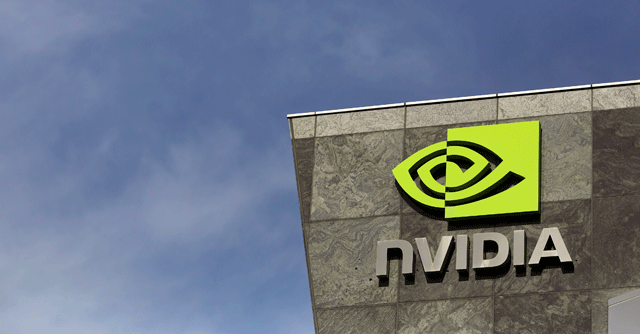 Santa Clara, California-based chip maker Nvidia on Monday said it will provide high-performance computing and artificial intelligence (HPC-AI) capabilities for India's largest supercomputer, set to be commissioned by the Centre for Development of Advanced Computing (C-DAC).
Set up in 1988 to build supercomputers, C-DAC is a research and development body that operates under the Indian government's Ministry of Electronics and Information Technology (MeitY).
The new supercomputer, called PARAM Siddhi – AI, is based on NVIDIA DGX SuperPOD system, comprising 42 NVIDIA DGX A100 systems and interconnected with NVIDIA Mellanox. It is capable of delivering 210 petaflops of AI performance, the company said in a statement.

Nvidia DGX workstations are the chipmaker's mini-supercomputers built specifically to tackle use cases around AI, machine learning and deep learning.
The supercomputer's networking will include indigenously developed HPC-AI engine, software frameworks and cloud platform developed by C-DAC.
The efforts from C-DAC's end will be led by Abhishek Das, scientist and programme director of HPC-AI infrastructure development at the centre. Das conceived the idea and designed the architecture of the largest HPC-AI infrastructure in India, as per the statement.

"With three decades of expertise in AI and augmenting the AI and Language Computing Mission Mode Program of C-DAC, this infrastructure will accelerate experiments and outcomes for India specific grand challenge problems in healthcare, education, energy, cybersecurity, space, automotive and agriculture. It will catalyze partnerships with the academia, industry, MSMEs and startups," Hemant Darbari, C-DAC director general said.
PARAM Siddhi – AI will be established under National Supercomputing Mission (NSM) at the C-DAC, with support from government think tank Niti Aayog, MeitY and the Department of Science and Technology, Darbari said.
In a separate statement on Monday, Nvidia said that it is building Britain's most powerful supercomputer, Cambridge-1, which will use AI to help researchers solve pressing medical challenges, including those presented by Covid-19.

The Cambridge-1, also using a NVIDIA DGX SuperPOD system, is capable of delivering over 400 petaflops of AI performance, the statement added.
"Nvidia is committed to supporting nations across the globe in their mission to advance the frontiers of AI-enabled research. The turnkey NVIDIA DGX SuperPOD architecture is central to helping C-DAC deploy its supercomputer in record time. With this new AI supercomputer, C-DAC will be able to unleash AI innovation at incredible scale to help India address some of its most important challenges now, and in the future," Charlie Boyle, general manager and vice president of DGX systems at NVIDIA, said.
Last year, Nvidia and hybrid cloud data solutions provider NetApp launched an AI centre of excellence in Bengaluru to showcase technologies to enterprises and the government.

---