Chiratae Ventures joins Series A fundraise in agritech startup Ergos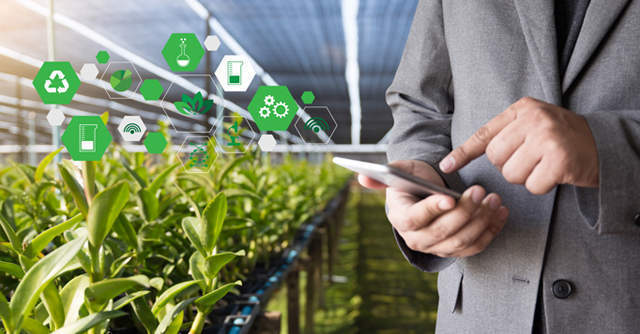 Ergos Business Solutions, which runs an eponymous agri-tech startup, has raised $5 million (Rs 38.5 crore) in an ongoing Series A funding round.
New investor Bengaluru-based venture capital firm Chiratae Ventures infused $3 million (Rs 23.5 crore) in the firm, while returning investor Aavishkaar Capital, the impact investment arm of the Aavishkaar Group, put in the remaining amount, a statement said.
Another institutional investor is set to join in the round, which aims to raise a total of Rs 80 core ($11 million), the company said.

The Samastipur, Bihar-based startup currently operates only in the state, but has plans to use the fresh capital to expand its footprint.
In April, the startup had raised $5 million in the first tranche of the Series A funding round from Aavishkaar Capital.
Aavishkaar's first investment in Ergos was in 2015, when it infused $640,000 in the firm. In 2016, it doubled down on its bet with a $1 million infusion in the company. In 2017, the impact investment firm put in an additional $0.59 in the company, according to VCCEdge data.

Ergos was founded by Kishor Jha and Praveen Kumar in 2010. The company has been building a farm gate-based "grain bank", which is aimed at the small and marginal farmers in India. It operates like a bank and offers storage, digitisation, credit and liquidation facility to farmers. The model, which has been piloted in Bihar, helps farmers digitise their food grain and provides them doorstep access to end-to-end postharvest supply chain solutions.
"We are building the Ergos Grainbank to serve small and marginal farmers by leveraging technology and data sciences to disrupt the way farmers deal with their produce… We intend to rapidly scale our geographic footprint and remain focussed to service farmers directly at farmgate at over 2000 Grainbank locations over the next few years," Jha said.
Currently, the technology platform of Ergos supports more than 20,000 farmers and has a presence in more than 60 locations in Bihar.

"Ergos is bridging the large gap between the selling price of produce and the realisation of farmers at the farm gate by using technology to facilitate credit and market linkages to the grains stored with it. This opportunity is massive and Ergos is expected to capitalise on its early lead to become a market leader that creates sustainable development to the farmers' life," TCM Sundaram, founder and managing director at Chiratae Ventures, said.
Chiratae was founded in 2007 by Sudhir Sethi and Sundaram. The firm, earlier called IDG Ventures India, was one of the first specialist technology investors in the early stage market in India. Since its inception, Chiratae has invested in 90 companies across three funds and currently has $800 million in assets under management. The firm typically invests at the seed and Series A stages across sectors such as consumer media and technology, software-as-a-service, healthtech and fintech.
The other investor in the round, the Aavishkaar Group, helps entrepreneurs via equity funding, venture debt, microfinance, investment banking intermediation, consulting, research and access to global networks. The firm invests in sectors such as agri-services, food processing and inclusive finance. It currently has $450 million in assets under management.

---