In Brief: Zomato pilots 'stories' feature; Alt Balaji buys stake in Tring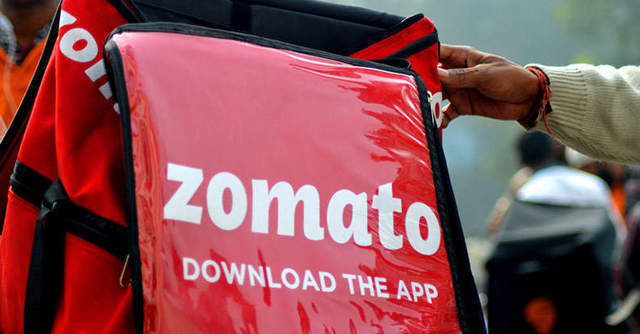 Restaurant aggregator Zomato has piloted a feature, akin to Instagram Stories, which allows customers to post pictures, write restaurant reviews, suggest food and connect with friends and bloggers on the platform. Reportedly accessible to only some customers, these posts will appear on the top of the Zomato app feed. The Gurugram-based firm, as well as its rival Swiggy, recently announced tie-ups with Instagram to enable small businesses to take orders from the social media platform.
Alt Balaji picks stake in celebrity engagement platform
Balaji Telefilms-run OTT platform Alt Balaji has reportedly picked up a 17.5% stake in BDI Innoventures-run celebrity engagement platform Tring. The investment values the nearly eight-month-old startup at Rs 1oo crore, as per a report by Inc42. Tring provides a platform for fans to request a personalised video message from celebrities at prices ranging from Rs 750 to Rs 12,999.
Ecom Express appoints new country head for operations
Ecommerce logistics solutions provider Ecom Express said it has appointed B Krishnaraj as the country head for operations. Operating out of the company's headquarters in Gurugram, he will lead and strategise with logistics professionals to ensure process compliance, productivity and efficiencies on the ground, a statement said. With 34 years of industry experience, Krishnaraj has led projects across system development designs, process time reduction, MIS and BI tool designing.
Uniphore, NTT partner for customer experience solutions

Technology firm NTT Data Services has partnered with Uniphore, an early entrant in the conversational services automation (CSA) space, to develop improved customer experience solutions. As part of the agreement, NTT can utilise Uniphore's CSA platform and apply its capabilities and technology to improve both agent experience and performance, a statement said. Uniphore, on the other hand, will leverage NTT's IT and business transformation expertise to improve business outcomes, such as increased productivity, lowered costs and transformation of the overall customer experience service.
SK hynix to acquire Intel NAND memory business
Korean semiconductor supplier SK hynix is set to acquire technology firm Intel's NAND memory and storage business for $9 billion. The deal, an Intel statement said, includes the NAND SSD, component and wafer business, as well as the Dalian NAND memory manufacturing facility in China. The acquisition is expected to be completed by the end of 2021.
Etrio launches three-wheeler cargo EVs
Hyderabad-based electric vehicle (EV) startup Etrio has launched two three-wheeler models. The new variants, dubbed Touro Max and Mini, will focus on intra-city logistics, especially last-mile delivery applications, a statement said. Etrio, which piloted the models in Hyderabad, Delhi and Bengaluru, will also launch passenger three-wheelers soon, it said. The company raised $3 million last month to facilitate these launches.

---