Sequoia India, Flourish Ventures back B2B platform ShopUp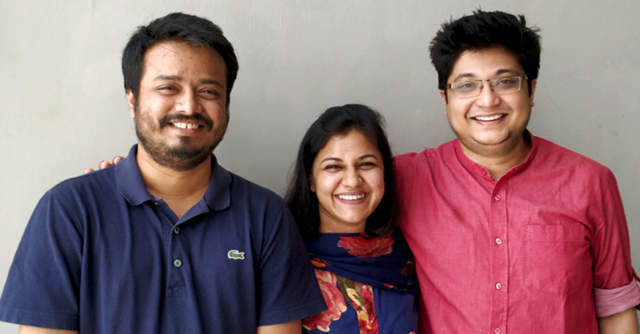 Dhaka, Bangladesh headquartered business-to-business (B2B) commerce platform for small retail businesses, ShopUp has raised $22.5 million in a Series A round of funding co-led by Sequoia Capital India and Omidyar Group backed Flourish Ventures. This is the first investment in Bangladesh by Sequoia India Capital and Flourish Ventures.
Other investors in the round include Amsterdam headquartered VEON Ventures, Vienna-headquartered seed stage investment firm Speedinvest and Singapore-based Lonsdale Capital, according to a statement.
Earlier this year, ShopUp set up an India presence, merging with the B2B business and tech platform of Sequoia backed ecommerce company, Voonik Technologies. Founders of Bengaluru-headquartered Voonik, Sujayath Ali and Navaneetha Krishnan had joined ShopUp as founders in February.

"This fresh round of funding will support us in increasing our retail reach, deepening our partnerships with manufacturers, and focusing on building tech-first infrastructure. We have a deeply passionate team that is committed to playing its part in redefining Bangladesh's growth story," Afeef Zaman, CEO of ShopUp said in the statement.
ShopUp provides small retailers and mom and pop stores with access to B2B sourcing for procurement, last-mile logistics, digital credit and business management solutions. Founded in 2017 by Zaman, Siffat Sarwar and Ataur Rahim Chowdhury, the company was a part of Sequoia Capital India's accelerator programme, Surge.
"ShopUp is the pioneer of the full-stack digital platform for mom-and-pop shops in Bangladesh, empowering its customers through high quality and timely product sourcing, reliable deliveries and accessible financing. Sequoia India has been a strong supporter of the company since it was part of the first Surge cohort in early 2019 and it's been exciting to see the company become a trailblazer facilitating digital transformation in Bangladesh," Klaus Wang, vice president at Sequoia Capital (India) Singapore said.

In India, Reliance Industries backed Jio Platforms has emerged as the largest contender for fulfilling the supply chain needs for small retailers and mom and pop stores. Facebook's investment in Jio Platforms also plans on onboarding small businesses and kiranas on to WhatsApp platform for commerce.
---